OPINION: Why Rivers State Must Brace Itself For The Void Wike's Departure Will Cause
In a poignant reflection on the state of affairs upon assuming office, Governor Nyesom Wike of Rivers State revealed the extent of the rampant looting that had left the Government House bereft of even its most basic essentials. As the Governor's tenure draws to a close, it becomes increasingly apparent that Rivers State will undoubtedly miss the remarkable leadership and unwavering commitment exemplified by Wike's tenure.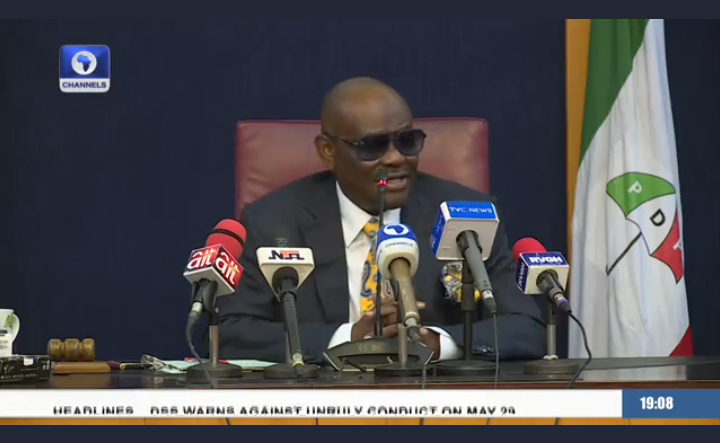 One of the most compelling reasons Rivers State will feel the absence of Governor Wike is his unyielding determination to restore order and accountability. His revelation about the initial state of the Government House underscores the enormity of the challenges he faced upon assuming office. Through his resolute actions, Governor Wike not only rebuilt the physical infrastructure but also instilled a sense of integrity and transparency within the government. His relentless pursuit of justice for the looted resources has sent a powerful message that corruption will not be tolerated in Rivers State.
As Governor Wike's term comes to an end, Rivers State must brace itself for the void his departure will create. His tireless efforts to restore order, foster development, and prioritize the welfare of the people have left an indelible mark on the state. The challenge now lies in finding a successor who can build upon the solid foundation laid by Governor Wike, continuing the trajectory of progress and prosperity for the people of Rivers State.
Content created and supplied by: Greenkai (via Opera
News )