May 29: Anxiety as Supreme Court decides Tinubu-Shettima's fate
There is a tangible atmosphere of fear and unease as Nigerians await the crucial Supreme Court judgment on the victory of President-elect Bola Tinubu.
Today, on Friday, the Supreme Court will make a decision regarding the alleged double nomination of Tinubu by his running mate, Kashim Shettima.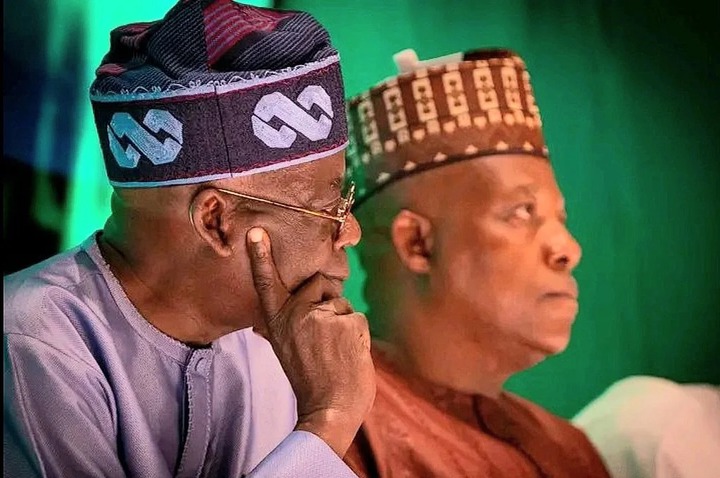 The Peoples Democratic Party (PDP) has raised objections and is seeking to disqualify Tinubu and Vice-President-elect Kashim Shettima, arguing that their double nomination violates electoral laws.
The PDP's appeal is centered on the claim that the appellate court erred in dismissing their appeal and upholding the judgment of the trial court, which ruled the lawsuit as incompetent and without merit.
The opposition party has pointed out that the ruling party violated the law by nominating Shettima as both the senatorial candidate for Borno Central and the vice-presidential candidate.
The outcome of the Supreme Court ruling is causing anxiety among Nigerians, as it has the potential to impact Tinubu's scheduled inauguration as the next Nigerian president on May 29.
Chuks Ibegbu, a public affairs analyst, has spoken in anticipation of the judgment, urging the public not to be alarmed by the Supreme Court's decision.
Ibegbu called on Nigerians to refrain from resorting to violence or creating chaos in response to the court's ruling.
In an interview with DAILY POST, the Ohanaeze Ndigbo chieftain expressed, "Well, the Supreme Court is the highest judicial authority in the land. There should be no cause for alarm. Whatever decision they make holds the utmost authority. We hope their decision will serve the best interests of justice and Nigeria."
He further advised all Nigerians to uphold the law and resist being manipulated into inciting violence.
"We must not allow politicians to sow seeds of division among us. We share commonalities such as marriage, workplace relationships, and religious companionship. When these politicians assume office, their focus is often on their families, children, girlfriends, and associates, driven by insatiable greed," Ibegbu emphasized.
As the nation anxiously awaits the Supreme Court's ruling, the tension and uncertainty surrounding the case persist. Nigerians hold on to the hope that justice will prevail and the best interests of the nation will be safeguarded.
SOURCE: DAILY TRUST

Content created and supplied by: Ambaz (via Opera
News )