Your days are numbered, Bayo Onanuga tells those spreading falsehood against Tinubu
Bola Tinubu' s detractors have once again been called " sons of bitches" by Bayo Onanuga for referring to the president- elect as a drug dealer who should be imprisoned.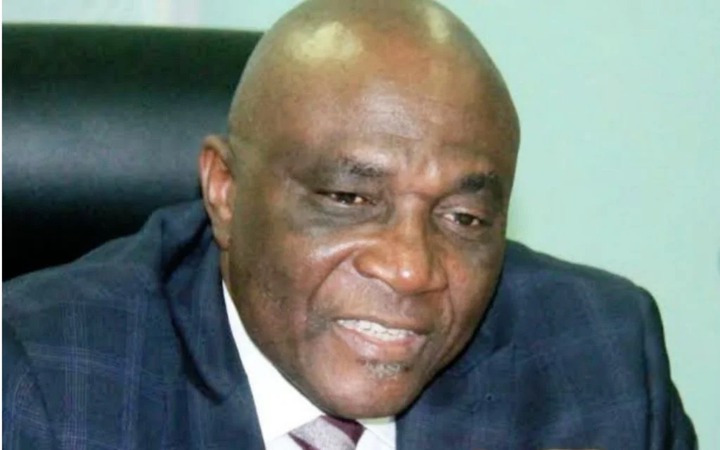 " Your days are numbered, all you sons of bitches tweeting with the hashtags #TinubuTheDrugDealer #TinubuForPrison. You will one day bear the wrath of law and God for posting malicious untruth against Nigeria' s President- Elect", Bayo Onanuga said in a tweet on Sunday.
The most recent tweet adds to the deplorable statements that Mr. Onanuga, a top media advisor to Mr. Tinubu, has made against individuals who voted against his boss in the just ended presidential election.
After Mr. Tinubu was named the victor of the election on February 25, several Nigerians have denounced his triumph, pointing to the irregularities in his election as well as his contentious background.
Nonetheless, Mr. Tinubu' s followers, particularly his spokesmen, have responded to the frequent critiques with counterattacks.
News Source: Daily Post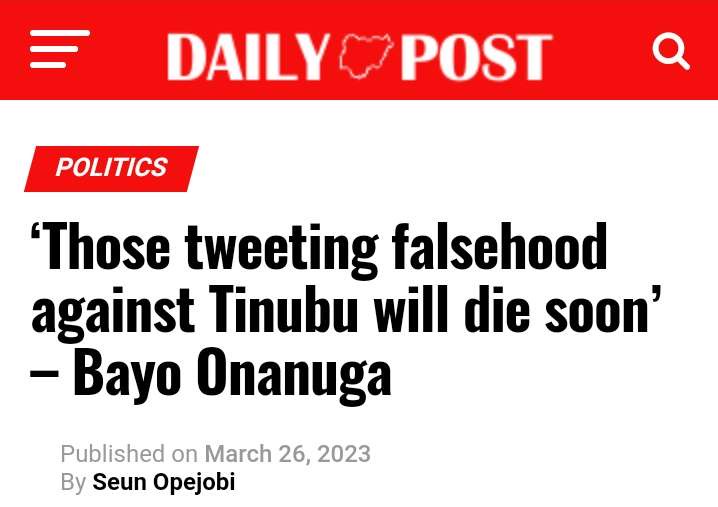 Content created and supplied by: AuthorTwins (via Opera
News )