APC created the Oro Festival in Lagos to warn non-APC supporters not to come out and vote—Okonkwo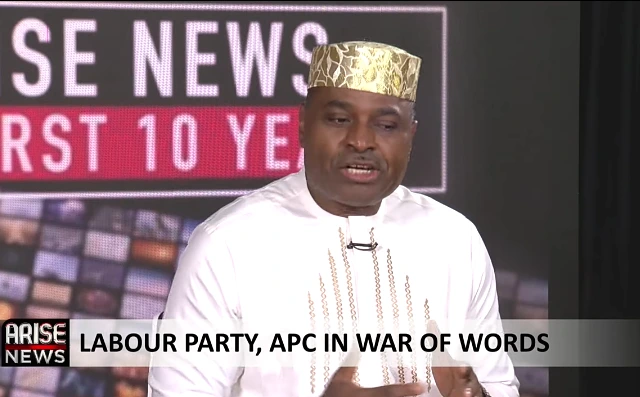 As we come to the close of the 2023 general elections, a lawyer and spokesperson for the Labour Party Presidential campaign council, Kenneth Okonkwo, has alleged that prior to the commencement of the 2023 elections, the All Progressives Congress (APC) campaign council members sent stern warnings to non-APC supporters, telling them not to come out to vote on Election Day since they wouldn't be voting for the APC.
Kenneth Okonkwo made this claim while speaking during an interview with Arise News. However, the lawyer further accused the Party of instigating and staging the occultic "Oro festival" in Lagos, which was done to cause frustration and instill fear in people, as he claimed.
You would recall that, prior to the commencement of the governorship election in Lagos state, the state monarch, Saheed Ademola Elegushi, the elegushi of Ikate, scheduled a traditional rite known as the Oro festival, which was said to have happened at the early hours of Saturday, March 18th, and which many claimed was done to disrupt the election process.
According to Okonkwo, "The APC before the election warned all the non-APC members and all the non-indigenes in Lagos who were not going to vote them not to come out on the election day." As a matter of fact, they even invoked the Oro festival to make sure they frustrated everybody, but I want to assure them now that the APC has these on record."
Content created and supplied by: Dhanielblog (via Opera
News )