Peter Obi Is An Illustrious Of Anambra In Whom We Are Well Pleased-Charles Soludo
The Executive Governor of Anambra State, Professor Charles Soludo has described Peter Obi as an illustrious son of Anambra State in whom they are well pleased. He said this today during a ceremony to mark his One Year In Office as Anambra State Governor.
In a live video that is being aired on Arise News, Charles Soludo was seen welcoming dignitaries who graced the ceremony and while he was still doing this, Peter Obi walked in.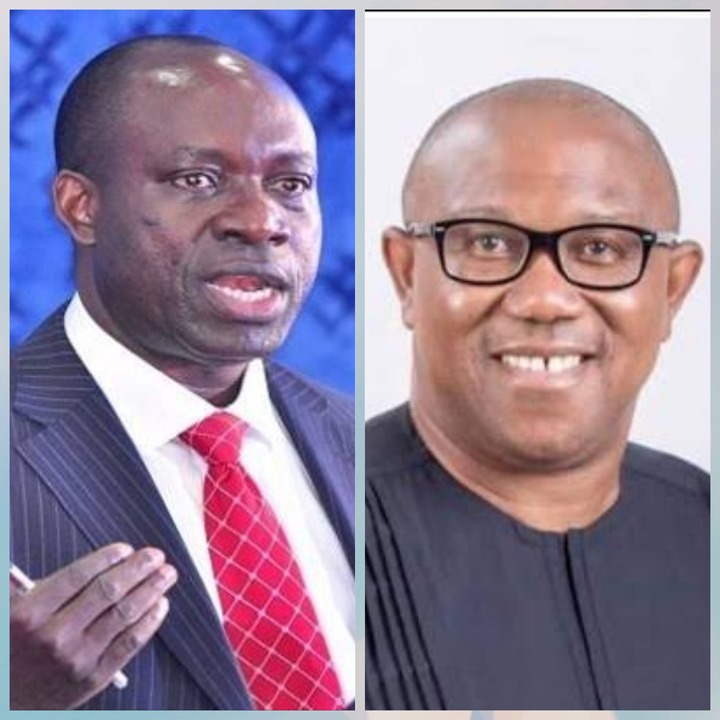 The crowd kept shouting and screaming on seeing Peter Obi and when Charles Soludo was able to calm the crowd, he addressed Peter Obi as his predecessor in office and gave him some accolades.
In his words, he said:
"Before you walked in my predecessor in office and our illustrious son of Anambra in whom we are well pleased, I was just appreciating Mr President, the father of Nigeria who laid a clear foundation and inspired me and encouraged me along this path."
Link To Live Video: https://www.youtube.com/live/g6JMYNMUXAQ?feature=share
While some people may think there is a rift between Peter Obi and Charles Soludo, I believe what Soludo said today about Peter Obi will prove otherwise.
What is your take on this?
Content created and supplied by: ReignJerry (via Opera
News )