Appeal Court Dismisses PDP Suit, Seeking Tinubu And Shettima's Disqualification
Friday night, the Court of Appeal in Abuja rejected an appeal by the Peoples Democratic Party that sought to have Bola Tinubu of the All Progressives Congress and Kashim Shettima, who would have been his running mate, disqualified from the election on February 25.
The PDP failed to prove that it had locus standi to bring the lawsuit, according to a three-member panel led by Judge James Abundaga.
According to the News Agency of Nigeria, the PDP requested that the appeals court reverse the January 13 ruling of Judge Inyang Ekwo of a Federal High Court in Abuja, which dismissed its lawsuit on the grounds that the PDP lacked locus standi to have filed the lawsuit. The case number for the appeal is CA/ABJ/CV/108/2023.
According to Punch Newspaper, the PDP was the appellant in the appeal, with the Independent National Electoral Commission, the APC, Tinubu, and Shettima serving as respondents.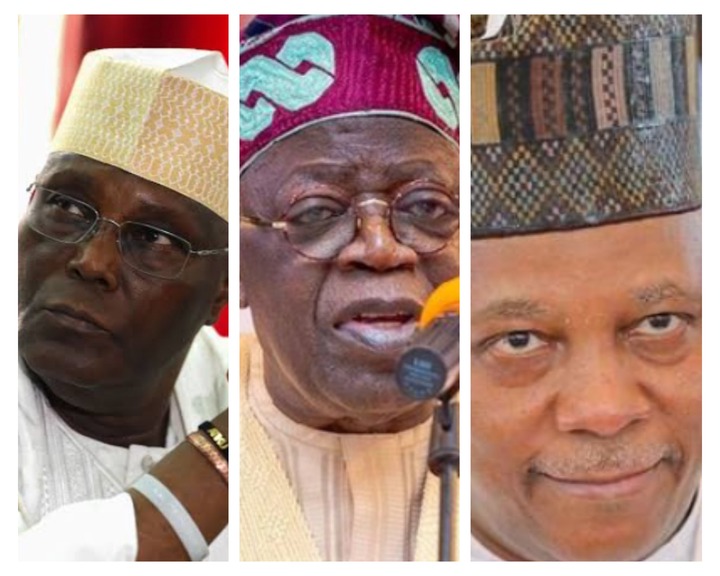 The PDP filed a lawsuit on July 28, 2022, challenging the Tinubu/Shettima presidential ticket.
It asserted that Shettima had received two nominations and that the Electoral Act of 2022's Sections 29(1), 33, 35, and 84(1)(2) were broken by her selection as the running partner (as modified).
It added that at the time he was nominated as a vice presidential candidate, Shettima had neither resigned nor withdrawn his nomination as a candidate for the Borno Central Senate election.
According to the party, Shettima was not eligible to run for vice president or the seat of Borno Central senator.
The PDP also sought to the court for an order to invalidate Tinubu, Shettima, and the APC's eligibility to run in the presidential election set for February 25.
In addition, it asked the court to issue an order directing INEC to strike their names from the list of nominated or supported candidates who are qualified to run for office.
In their preliminary objection, the defendants asked the court to dismiss the case for lack of jurisdiction.
They contended that the plaintiff lacked the locus standi to institute the case, which invariably challenged APC's decision and its nomination of candidates for the election, which were within the confines of the party's internal affairs and thus, non-justiciable.
Delivering the lead judgment, Justice Abundaga, who agreed with the submissions of lawyers to the respondents, including Thomas Ojo of Lateef Fagbemi and Co, described the PDP as a busy body, who dabbled into issues that were internal affairs of the APC.
Source: Punch Newspaper
Content created and supplied by: WaterNewsGo (via Opera
News )