Wike Is Using The Police To Ensure PDP Wins In Rivers, Is That An Election —Amaechi
The former Minister of Transportation, Rotimi Amaechi, has raised alarm over the fraudulent act that is going on in Rivers State during the governorship election.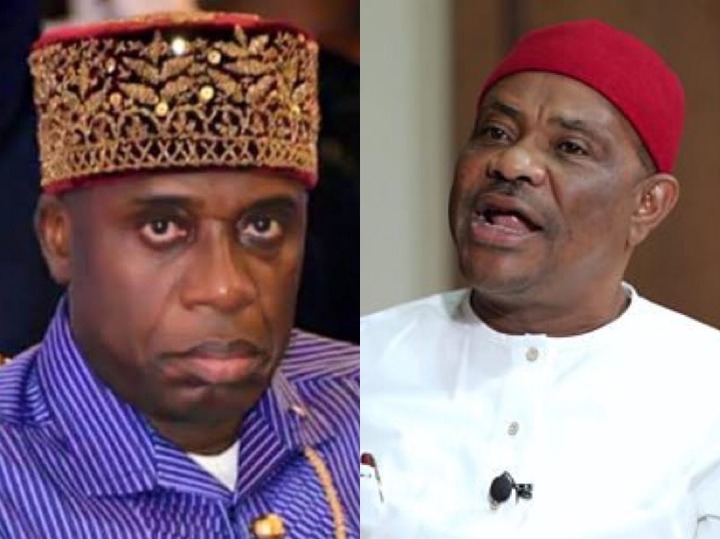 He alleged that the police in the state, are going round arresting key chieftains of the All Progressives Congress. And as if that intimidation weren't enough, they are also working with the state governor, Nyesom Wike, to ensure that the PDP wins the state by every means necessary.
He said: "There is no election between APC and PDP or any other party, the election is between other parties and the police and INEC. In fact, what you're seeing is a situation where the police are arresting everybody. If you see the arrests all over the state, it's boiling to one thing. The police are colluding with Nyesom Wike to deliver PDP, is that an election. And they have no shame."
But speaking yesterday shortly after casting his vote, Wike praised the security operatives for a job well done in ensuring a peaceful election across the state.
Watch the video below: (fast-forward to 1:23:18)

Content created and supplied by: Daily_writes (via Opera
News )