Sanwo-Olu Takes Early Lead in Lagos Gubernatorial Election as INEC Commences Collation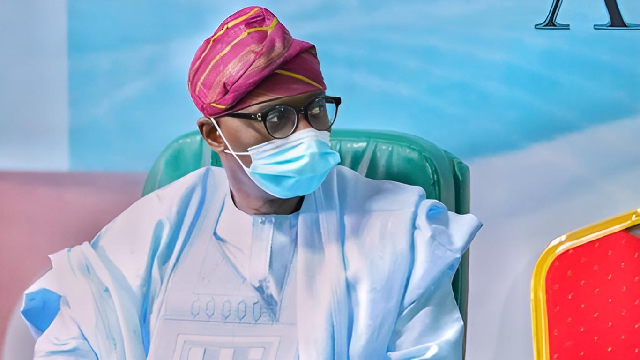 The Lagos State gubernatorial election held on Saturday, March 18, 2023, with a total of 13 candidates vying for the position. The incumbent governor, Babajide Sanwo-Olu of the All Progressives Congress (APC), seeks a second term in office, while his closest rival, Jimi Agbaje of the People's Democratic Party (PDP), hopes to unseat him.
Vangaurd News gathered that the election was conducted peacefully across the state, with a large turnout of voters recorded in most polling units. However, there were reports of violence and electoral malpractice in some areas, which led to the cancellation of the election in a few polling units.
As the Independent National Electoral Commission (INEC) commences collation of results from the 20 Local Government Areas (LGAs), the APC candidate, Sanwo-Olu, has taken an early lead with 37,760 votes, as announced by the Resident Electoral Commissioner, Olusegun Agbaje. The PDP candidate, Agbaje, has 1,783 votes, while the Labour Party (LP) candidate, with 1,317 votes, is in third place.
So far, 16 results are available at the collation center in Yaba, while the remaining four are being awaited. The results from Apapa LGA show Sanwo-Olu in the lead with 21,007 votes, followed by Agbaje with 2,487 votes, while the LP candidate has 4,157 votes. In Epe LGA, the results are yet to be announced fully.
The collation process is ongoing, and the final results are expected to be announced in the coming days. The election is significant for Lagos State, as it determines who leads the state for the next four years, with the winner tasked with addressing the state's numerous challenges, including traffic congestion, insecurity, and youth unemployment.
Credit: Online Vanguard News
Content created and supplied by: Muholanur (via Opera
News )