Meaning Of "Total Football" in Football And How It Works
Total football is an attacking style of play in which every outfield player can play in any position as required during a game. In essence, it removes players from their traditional roles of strikers, midfielders, and defenders and replaces them with a fluid style of play, where in theory any player can assume any role, and only the goalkeeper is tied to his position. This idea was pioneered by the Dutch Club Ajax F.C in the early 1970s and was spectacularly successful with the club achieving home wins (46 wins, 0 losses and draws) for two consecutive seasons (1971–1972 and 1972–1973), They suffered just one defeat in the whole of the 1971–1972 Eredivisie season, and celebrated four titles in 1972 – winning two league titles, the KNVB Cup, the European Cup and the Intercontinental Cup.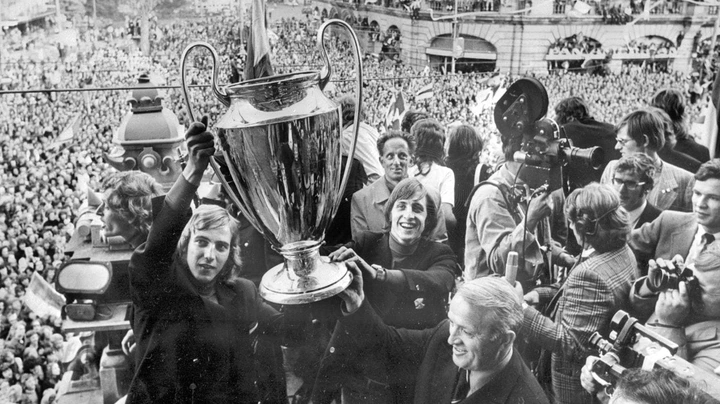 Ajax, alongside Real Madrid, were clubs who adopted Total Football in Europe early on, though the philosophy was also used in other countries and leagues – such as the Austrian Wunderteam in the 1930s, Argentina side 'La Maquina' of River Plate in the 1940s, and English side Burnley in the 1950s as well as Brazilian side Santos in the 1960s.
Total Football's tactical success depends largely on the adaptability of each footballer within the team, in particular the ability to quickly switch positions depending on the on-field situation. The theory requires players to be comfortable in multiple positions; hence, it places high technical and physical demands on them.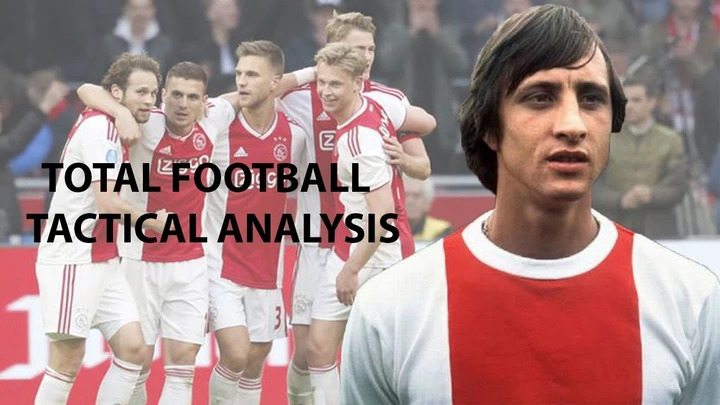 It was subsequently adopted by the Dutch national side and made its appearance in the 1974 FIFA World Cup. Essentially designed around the Dutch superstar Johann Cruyff, Total football upped the pace of the game and nullified the defensive style of play that was favored then. Tactics of specific man marking became were effectively negated and teams struggled to find a reliable counter. The tactic bore the side to the final where they would go on to lose 2-1 to the hosts West Germany.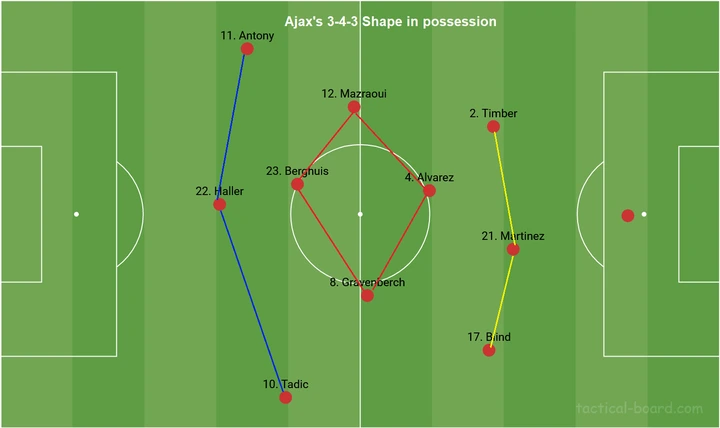 After the 1970s total football fell out of favor as footballing tactics became more physical. The high physical demands made on the players could no longer be sustained and while it would influence the game permanently, true total football would not be seen again for a long time. Cruyff would go on to manage F.C. Barcelona in the 1990s where he laid the foundations of its youth program and the Spanish "Tiki-Taka" style of play, which is said to have been partly inspired by Total Football.
Due to Cruyff and Michels' work at Barcelona, Pep Guardiola is one of the most prominent modern coaches inspired by the teachings of Total Football. His approach to positional play, often reliant on vertical overloads, takes plenty of inspiration from the Total Football philosophy pioneered by Cruyff and others.
Content created and supplied by: TheAchiever (via Opera
News )