Lagos Is Yoruba Land, Let 2023 Be The Last Time Of Igbos Interfering In Lagos Politics -Bayo Onanuga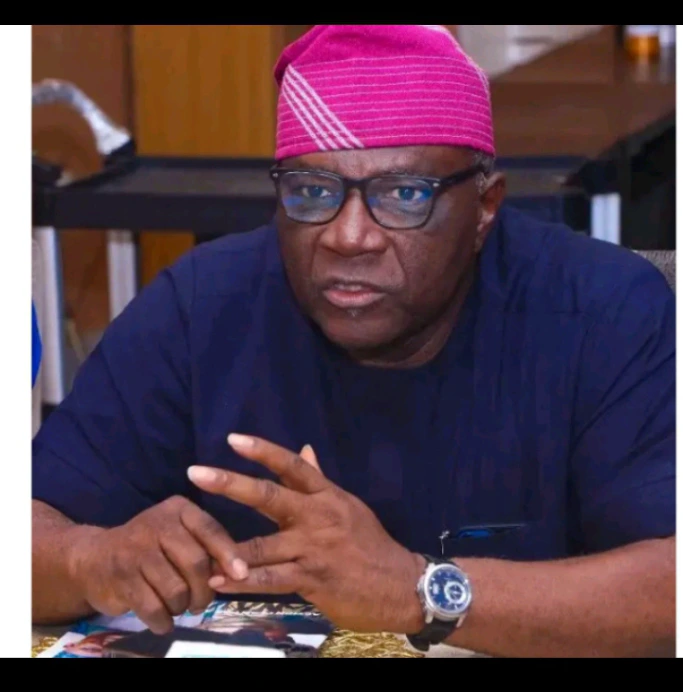 An APC Chieftain who goes by the name of Bayo Onanuga has said that Lagos State is Yoruba Land and that this year should be the last time the Igbo people will interfere in Lagos Politics.
Bayo Onanuga said this via a post shared recently on social media, and he said it amidst all the drama that happened yesterday during the Governorship Election in Lagos State.
He also said that Lagos State is not FCT not Anambra State, but it belongs to the Yoruba people, and for that reason the Igbo people shouldn't be Interferring in their politics.
In his words on social media he said; "Let this year 2023 be the last time of Igbo Interferring in Lagos Politics. Lagos is like Anambra and Imo State. It is not No Man's land, it is not FCT. It is Yoruba Land. Mind your business."
See the screenshot of his post below.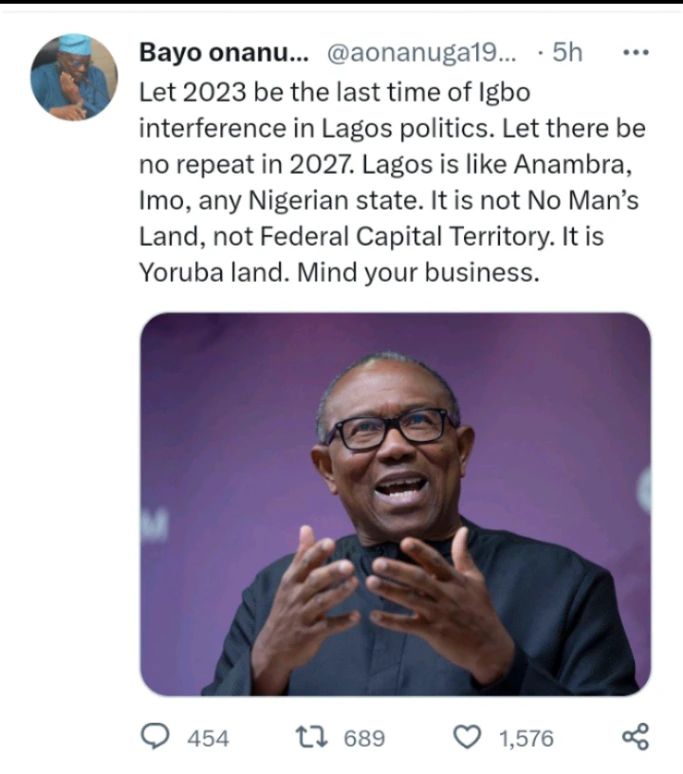 Content created and supplied by: Time2Write (via Opera
News )