Lagos elections: PDP condemns violence and ballot box stealing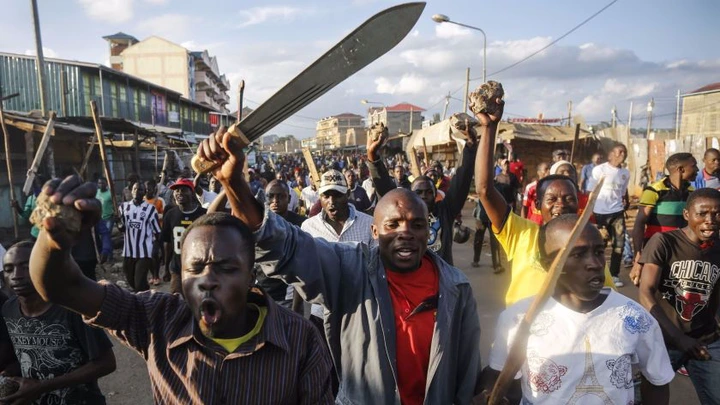 The Lagos State branch of the Peoples Democratic Party (PDP) on Sunday denounced the attacks, violence, and ballot box stealing that occurred during the state's governorship and assembly elections on Saturday.
In a statement released in Lagos, the party's publicity secretary, Mr. Hakeem Amode, claimed that several people died as a result of the violence.
The Peoples Democratic Party (PDP) in Lagos State is using this platform to denounce the wave of violence and attacks that followed the state's Saturday governorship and state house of assembly elections. "Our agents and, in fact, members of our party, were witnesses to some of the violence and attacks in many areas of Lagos State, including Apapa, Ajegunle, Okota, Isolo, Oshodi, and other areas."
"Things should be conducted in accordance with democratic principles in a state as metropolitan as Lagos, where this is rather unseemly." We considered it disgusting that hoodlums, many of whom are reportedly affiliated with the ruling All Progressives Congress (APC), were responsible for the violence that occurred at multiple polling places across the state and interfered with the election, the official added.
He claimed that the violence was rather unexpected given that all major parties had signed the peace agreement before the election.
Amode, who is also the head of the media and publicity team for the Jandor-Funke 2023 Campaign Council, questioned why a political group would use violence.
"As a party, we think that what happened in Lagos State yesterday was not an election, but a mockery of our democracy," the spokesperson declared. There were reports of fatalities in several parts of the state, in addition to intimidation, harassment, and humiliation of eligible voters.
Amode urged the Independent National Electoral Commission (INEC) and the security authorities to look into the matter, provide a comprehensive report on the election, and assess the whole procedure.
"The election that took place in Lagos State yesterday was a sham."
"It would be surprising if the APC candidate, Governor Babajide Sanwo-Olu, were to be proclaimed the victor after people were barred from voting in the opposition party's strongholds, particularly the PDP's.
"No one should be able to undermine what we all worked for and what we should all be able to enjoy together," he added, adding that our democracy needed to be safeguarded at this time.
According to the News Agency of Nigeria (NAN), political thugs and hoodlums carried out violent attacks in various sections of the state, disrupting the exercise.
In response to claims made against the ruling party, Mr. Seye Oladejo, the APC's state publicity secretary, stated in a statement on Saturday that the party had no justification for using violence.
Oladejo also asked the rival political groups to support harmony and good sportsmanship.
Content created and supplied by: FutureBest (via Opera
News )