Godwin Emefiele Has Done Well By Reducing Vote-buying With The New Naira Redesign Policy—Buhari
According to Punch News reports, it was reported that the Nigerian President, Muhammadu Buhari, on Saturday said the scarcity of naira notes reduced the incidence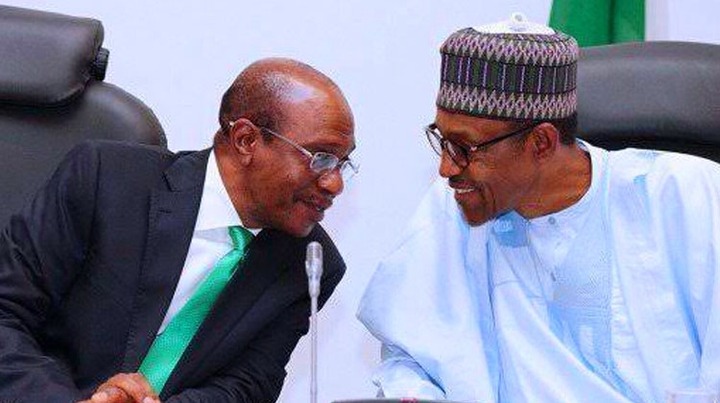 of vote-buying. It was also reported that the President, after voting in Daura, Katsina State, urged Nigerians to collect money offered to them by vote-buyers but vote their conscience.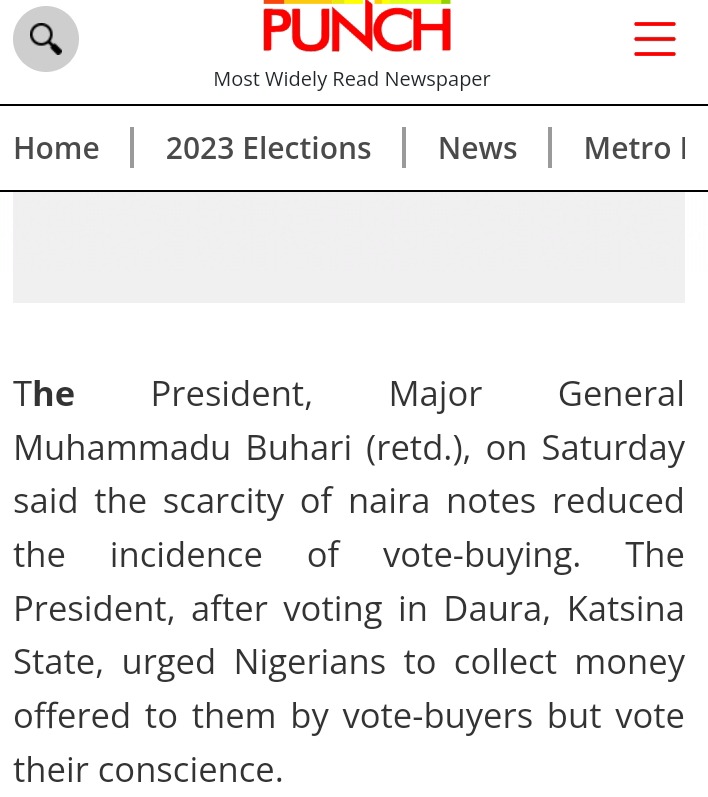 Screenshot from Punch News
Recall that the new Naira redesign policy, which was implemented by CBN Governor Godwin Emefiele, caused a nationwide crisis in which many Nigerians were unable to access their money.
However, Buhari told journalists after voting at Ward A, Sarkin Yara Polling Unit, 003, in Katsina, "I am aware that the money is not there like before for people to sway voters like they used to do." "And if they bring out money, the people should pocket it and still vote their conscience." He said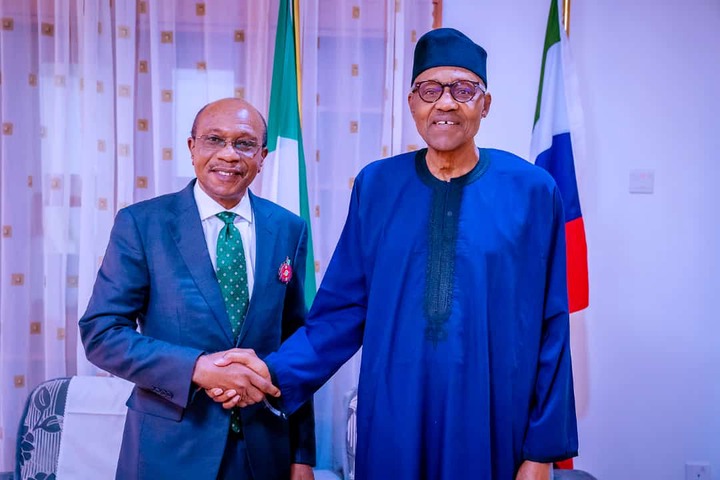 He also added, saying that "Godwin Emefiele has done well by reducing vote-buying with the New Naira redesign policy." "And we are happy with such a move because it will reduce the chances of greedy and selfish politicians who are thirsty and desperate for power."
"Moreover, we are hopeful that the All Progressive Congress will win the governorship and state assembly elections nationwide." He added
Dear esteemed readers, What do you have to say about this report?
News Source:Punch News
Content created and supplied by: Sagacious102 (via Opera
News )