From Feedback I Got From Lagos, Yoruba Voters Came out To Take Back Their State From Strangers-Bayo Onanuga
Mr Bayo Onanuga, the APC PCC spokesperson, was presenting his own update of the election in Lagos State this afternoon, he said that he had information that the Yoruba people in Lagos State came out en masse to recover their state back from strangers in the state.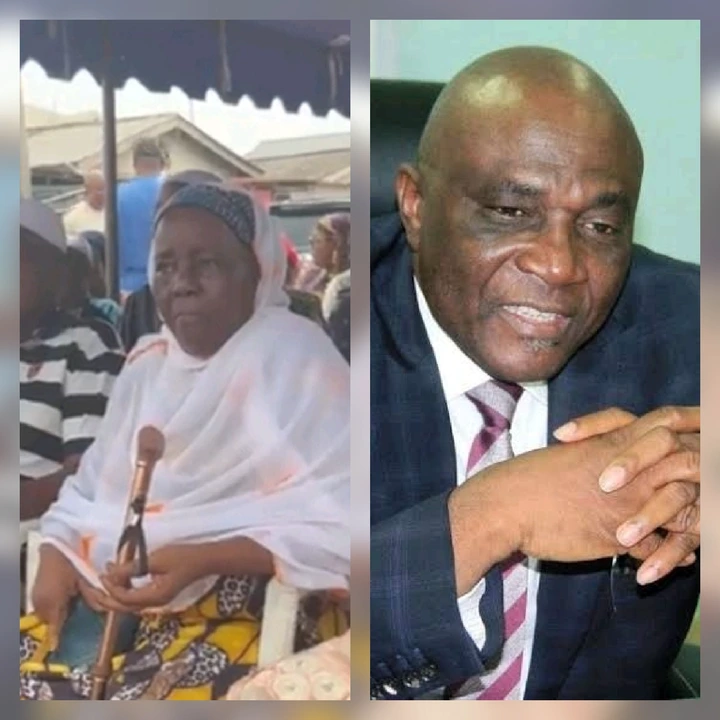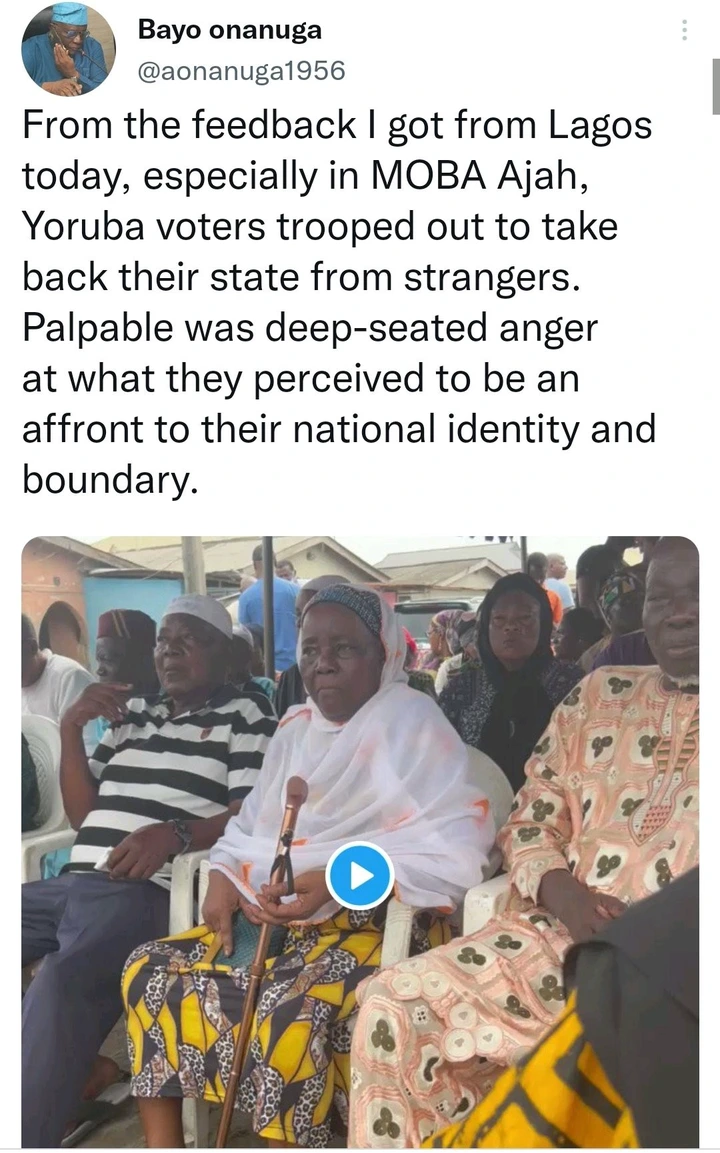 He stated, "According to the feedback I received from Lagos today, especially in MOBA Ajah, Yoruba voters came out in force to reclaim their state from strangers. Palpable was deep-seated anger at what they perceived to be an affront to their national identity and boundary."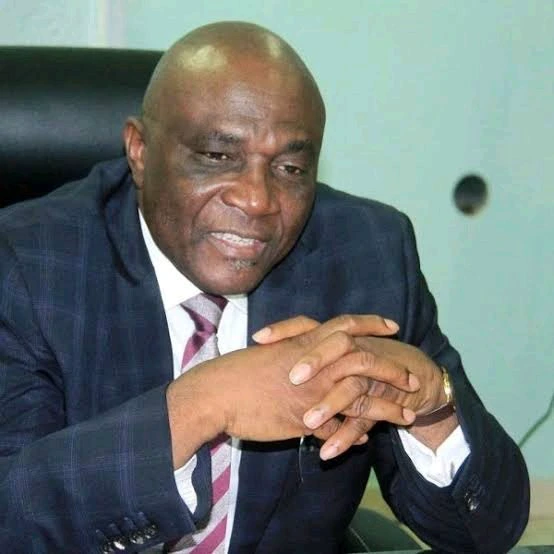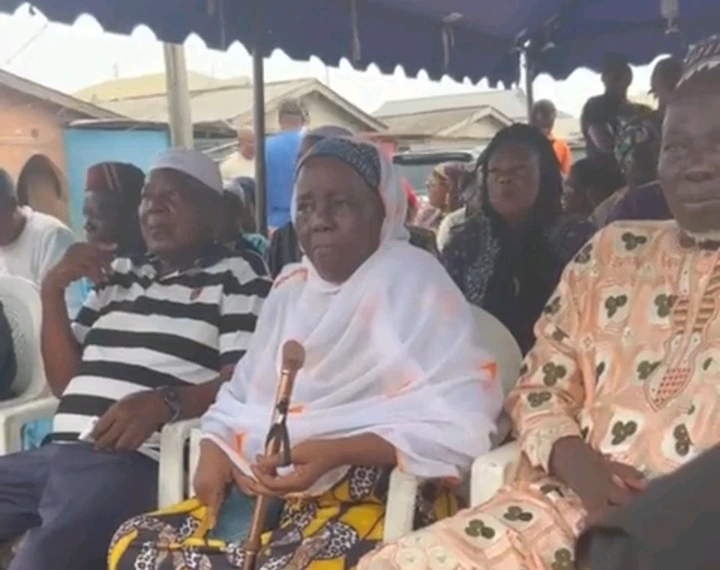 For some days now, some Lagos State citizens have claimed that the state is "No man's land," because it is now occupied by all tribes in the country, not just the Yoruba. As a result, some people argued that the state belongs to the Yoruba people, while others said it belongs solely to the Aworis.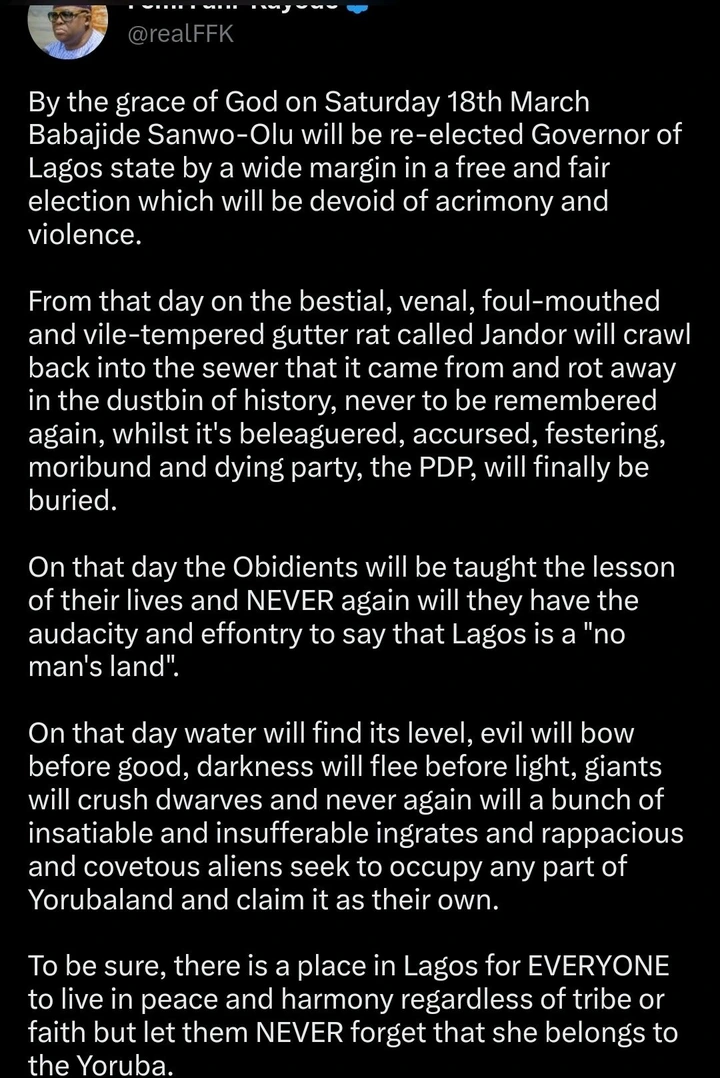 Following the results of the 2023 presidential election and Tinubu's defeat in his home state, it was said that the Igbos voted against him because of tribal conflict in the land. It has been reported that certain people who are not Yoruba have decided to vote against Governor Babajide Sanwo-Olu in today's gubernatorial election, as Chief Femi Fani-Kayode, the spokesperson for the All Progressives Congress' Presidential Campaign Committee, stated in response, Sanwo-Olu will win the election whether anyone likes it or not because he is a true Yoruba son.
Content created and supplied by: Spokeslady (via Opera
News )