APC Leads In Ebonyi State As Some Results Of Governorship Election In The State Emerge Online.
The All Progressive Congress (APC) has taken the early lead in Ebonyi State as the results of Governorship election surfaced online.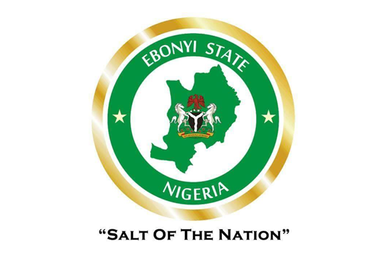 Based on the results released so far on the Social media, APC has already scored above 30,000 votes. APGA is following APC with about 12000 votes.
This event was reported on the Social media by The Nation news broadcasting platform, they reported the event on their Facebook page.
The results they reported included,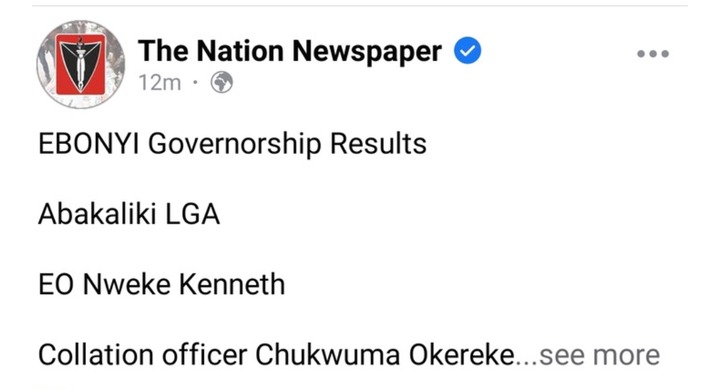 Ebonyi State Governorship Results 
Abakaliki LGA
EO Nweke Kenneth
Collation officer Chukwuma Okereke
Registered 162284
Accredited 34009
AA 08
ADC 64
ADP 75
APC 22773
APGA 4646
APM 04
APP 03
LP 754
NNPP 43
NRM 19
PDP 5039
SDP 12
YPP 62
VALID 33507
REJECTED 499
TOTAL VOTES CAST 34006.
Ebonyi Governorship 
Ezza South
EO- Okoli Ijeoma 
Collation officer -Daniel Mmadụ 
Registered voters 100619
Accredited 21882
AA 12
ADC 34
ADP 37
APC 8107
APGA 8570
APM 26
APP 07
LP 198
NNPP 45
NRM 26
PDP 4086
SDP 10
Total 2168
Rejected 699
Total 21867
Content created and supplied by: Purity5045 (via Opera
News )