How Barcelona could lean on Pep Guardiola for Man City raid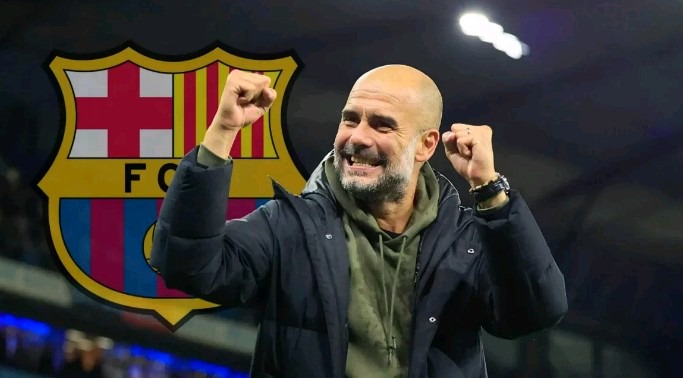 Pep Guardiola, the manager of Manchester City, may be able to help Barcelona in both of its trouble spots before the next summer transfer window opens.
Barca are searching for a right-back and a defensive midfielder.
Frenkie de Jong is still one of the club's most marketable commodities in the face of a severe debt, while Sergio Busquets' contract expires next summer.
Jules Kounde, a center-back by trade, has filled in at the position since his €50 million arrival from Sevilla last summer after Hector Bellerin's return from Arsenal on a free transfer failed to materialize.
La Liga has instructed Barcelona to cut their debt by €200 million if they wish to participate in the league that they now lead Real Madrid in by nine points next season.
According to Forbes, Joan Laporta intends to generate at least that much by selling 49% of Barcelona Licensing & Merchandising (BLM), although it's likely that the club will only be able to add players through free transfers and loans in the upcoming summer.
Ilkay Gundogan and Joao Cancelo are potential solutions to Barca's problem areas, and that is where Guardiola enters the picture.
In contrast to the latter, who is now out on loan with Bayern Munich after losing his job at the Etihad and is eligible for free transfer as of June 30.
Without a doubt, Pep could keep both players if he made it known that he wanted to, but when Barca openly courted Bernardo Silva earlier this year, he made it plain that he wouldn't prevent his best players from joining his former team.
With Cancelo being a problematic character and Gundogan being 32, neither player is likely to be persuaded to stay, especially with Rico Lewis making a name for himself in his place.
Guardiola has prior experience. Oleksandr Zinchenko and Gabriel Jesus both left City for Arsenal last summer for a combined £77 million, and now Pep has Mikel Arteta, a former protege, leading him to the top of the Premier League.
Even though Barca may be on the verge of bankruptcy, don't be shocked if they sign Cancelo and Gundogan this summer.
Content created and supplied by: ShidNation90 (via Opera
News )