Wike's Supplier Told Me the Governor Spends N50 Million on Alcoholic Drinks Weekly – Amaechi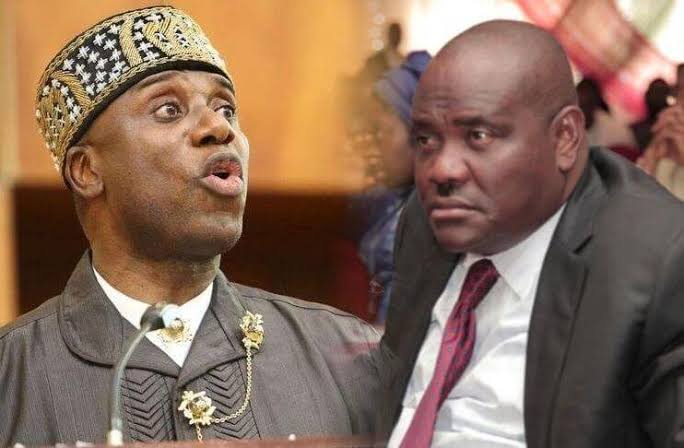 It seems the rift between Rivers State Governor Nyesom Wike and Rotimi Amaechi is far from being over as the former Minister of Transportation mocks the governor. He alleged that Governor Wike uses the state's funds to buy excessive amount of alcoholic drinks weekly.
The ex-Minister and former presidential aspirant made the statements during a campaign press conference ahead of the march 18th gubernatorial elections where he was campaigning for the All Progressives Congress candidate Tonye Cole.
Amaechi further condemned the alleged spending of such money on alcohol, saying that the Fifty Million Naira being spent weekly on alcohol by Governor Wike is enough to build a standard primary school.
"The person (Nyesom) Wike buys alcohol from, said Wike spends 50 Million Naira every week on alcohol. The primary schools we built is 112 million naira, it means that in two weeks, Wike has drunk one primary school. When Wike talks, it is alcohol that is talking. And he is so shameless about it."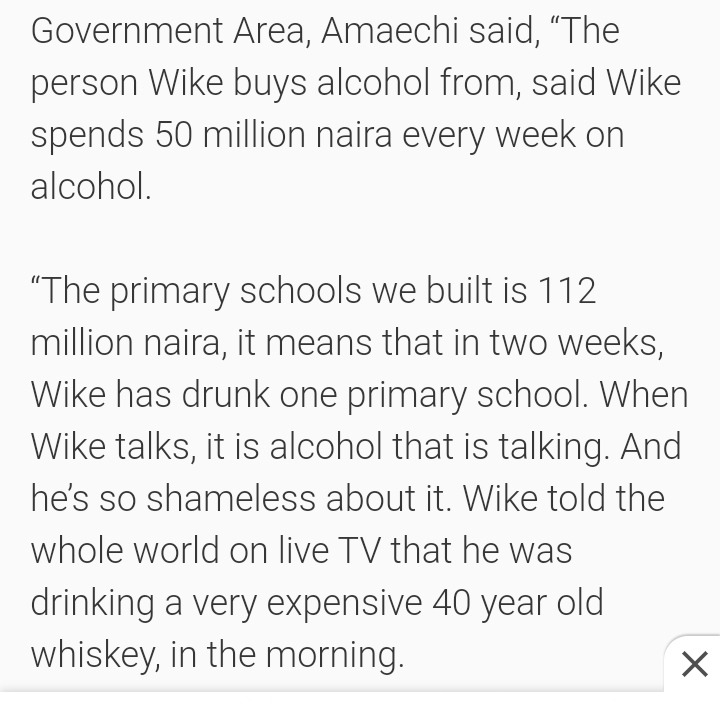 He (Amaechi) made reference to the River's Governor claims that he was drinking a decades old whiskey. He said: "(Governor) Wike told the whole world on live TV that he was drinking a very expensive 40 year old whiskey, in the morning."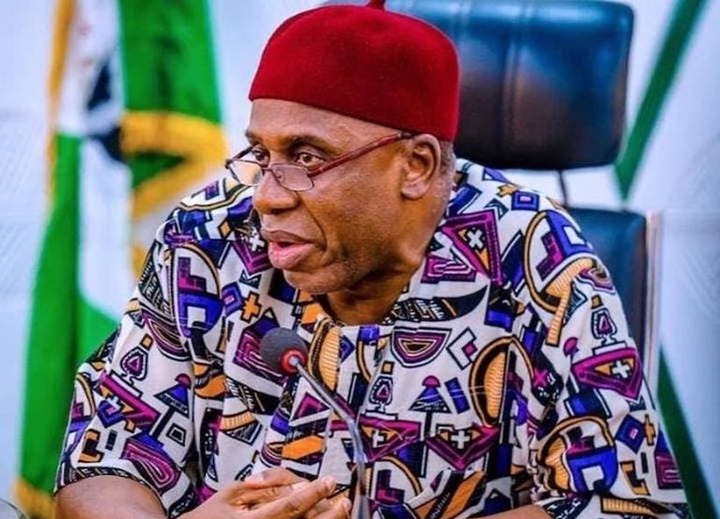 Meanwhile, ex-Minister Rotimi Amaechi called on Rivers State people to vote for the APC gubernatorial candidate Tonye Cole in the upcoming elections. He also appealed to the Independent National Electoral Commission (INEC) to be neutral in the electoral process to ensure a free and fair elections in the Rivers State elections.
Content created and supplied by: PenGame999 (via Opera
News )