Appeal Court postponed Judgement On Osun Governorship Appeal.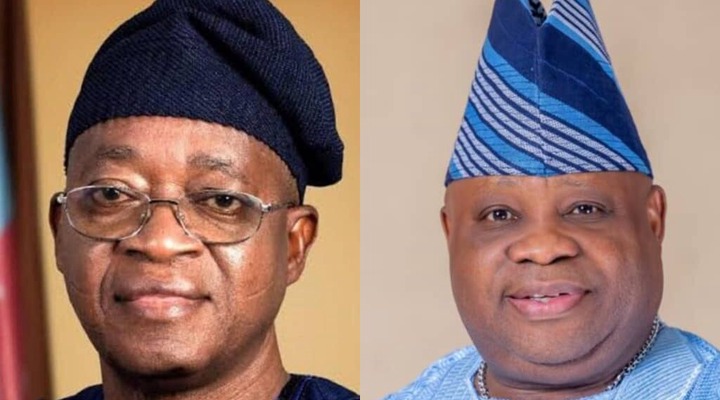 Ademola Adeleke and Former Governor Gboyega Oyetola"/>The Court of Appeals reserved judgment on Monday to rule on Senator Ademola Adeleke's case, which challenged a decision by the election petition tribunal that reversed his victory in the Osun governor election.
Judgment on the matter will be reached at a later date when a three-person panel led by Judge Mohammed Shuaibu will consider arguments and adopt briefs from all parties in the lawsuit.
During today's hearing, Adeleke's attorney, Onyechi Ikpeazu, argued that a member of the panel, who is also the chief justice, failed to voice her opinion during the hearing. Instead, she only added her signature, and the constitution requires her to have expressed her views on the lawsuit.
However, Mr. Oyetola's legal counsel, Lateef Fagbemi, took the view that merely signing the judgment and then not commenting on it does not invalidate the judgment.
He noted that the instance of over-voting, as alleged by the complainant, exceeded 6 polling stations, adding that the anomaly occurred in 744 polling stations across the state.
However, in her defense, Onyechi Ikpeazu noted that the results stored on the backend server are inconsistent and unreliable as they may be affected by the internet connection and the battery life of the BVAS used to upload the results.
Content created and supplied by: BRIGGSIRUE (via Opera
News )