Jagaban Has 13 SANs, Atiku Has 19 SANs, Peter Has 12 SANs, They should Mix With Young Lawyers-Sani
Former Senator for Kaduna Central, Shehu Sani, has taken to Twitter to express his belief that Jagaban, Atiku, and Peter Obi should consider including young lawyers in their legal teams, rather than relying solely on Senior Advocates of Nigeria (SANs) to challenge the election results in court.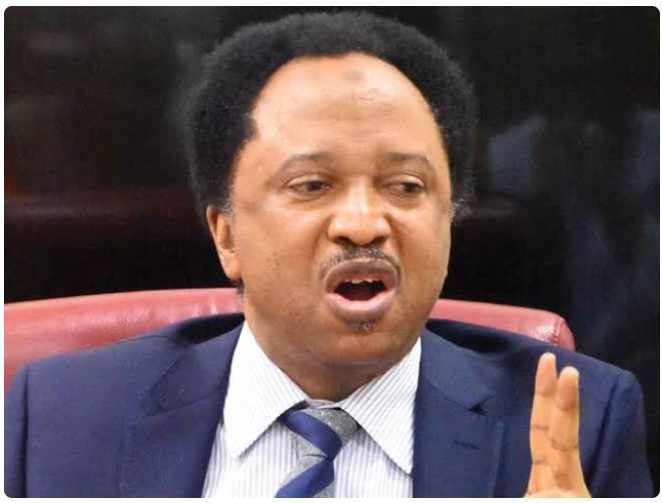 Sani's tweet came in response to reports that the All Progressives Congress (APC) has assembled 13 SANs to defend its presidential candidate, Bola Tinubu, following his declaration by the Independent National Electoral Commission (INEC) as the President-elect. Atiku Abubakar of the Peoples Democratic Party (PDP) has prepared 19 SANs, while Peter Obi of the Labour Party has 12.
Sani's call for the inclusion of young lawyers in the legal teams of Jagaban, Atiku, and Peter Obi is a suggestion that they should look beyond the SANs they have already assembled to include lawyers who are less experienced but no less capable.
This would not only provide opportunities for young lawyers to gain experience and exposure but could also bring fresh perspectives and ideas to the legal challenge.
In essence, Sani is advocating for a blend of experienced and young legal minds, suggesting that a combination of seasoned SANs and up-and-coming lawyers would be the ideal team to challenge the election results in court.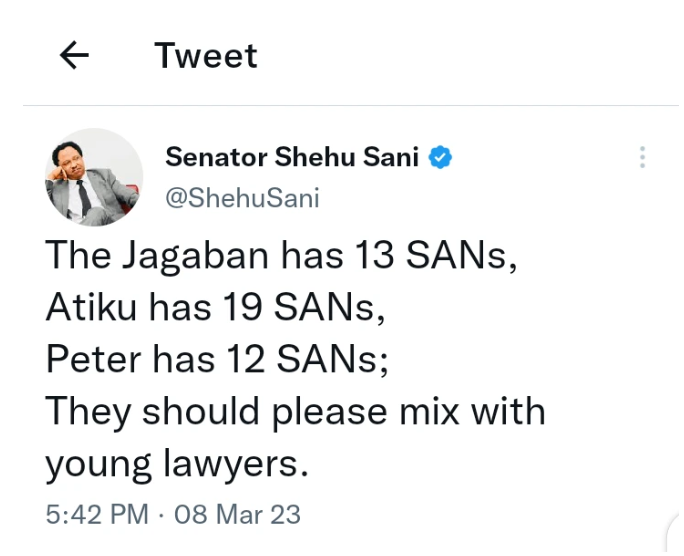 By mixing experienced and young lawyers, Jagaban, Atiku, and Peter Obi could benefit from a diversity of skills, ideas, and perspectives that could help them achieve their legal goals.
Content created and supplied by: Tarifree (via Opera
News )