APC, PDP bicker in Sokoto over governorship election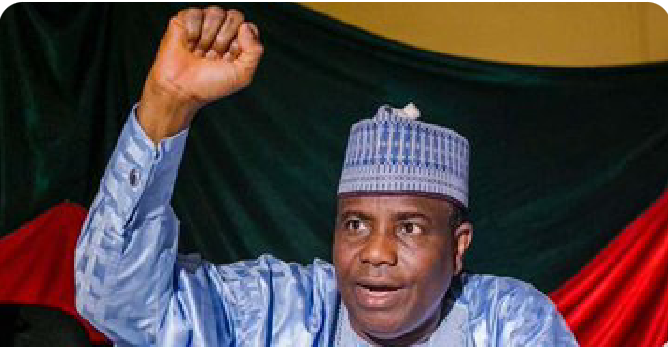 Palpable tension is brewing in Sokoto State ahead of the governorship and House of Assembly elections slated for this weekend.
Guardian Nigerian reported that; At different fora, the All Progressives Congress (APC) and the Peoples Democratic Party (PDP) have accused each other of conniving with security agencies to scuttle the electoral process in the state.
APC charged PDP with conspiring with security services during the presidential and National Assembly elections to send out young men with lethal weapons to attack voters and election officials. This accusation was made during the party's first press conference, which was addressed by its chairman, Sadiq Acida.
He encouraged the security authorities to look into cases of intentionally destroying vote boxes, find the offenders, and bring charges against them and their backers.
In a press conference held 48 hours later, the APC claimed that Governor Aminu Tambuwal had delegated security duties to PDP thugs at voting places during the state's March 11 election.
In response to the PDP heavyweights present at the stakeholders meeting, Acida declared that the APC would not put up with Tambuwal allegedly ordering PDP thugs to seize any APC supporters they saw at the polling places on election day.
PDP had earlier urged its members in the state to make sure that their votes are now safeguarded from manipulation during a stakeholders' meeting in the state.
Tambuwal was present at the conference, which went over every violation found during the presidential election and made a commitment to never again allow the usurpation of power through unethical means.
The PDP leaders criticised the security services, particularly the police, for allegedly allowing the APC campaign director to use them to rig the election.
Hence, Useni Gumel, the commissioner of police, issued a warning that anyone or any group of people found in possession of a weapon of any kind would be considered an enemy of the state and the nation and would be dealt with in accordance with the law.
Content created and supplied by: Sanisalma33 (via Opera
News )