Fans Slam Eden Hazard After Reports Alleged He's Feeling Let Down By Ancelotti
According to reports from the camp of Real Madrid, Eden Hazard has been alleged to be feeling let down by manager Carlo Ancelotti after the Los Blancos boss has continued 'ignore' him on the bench.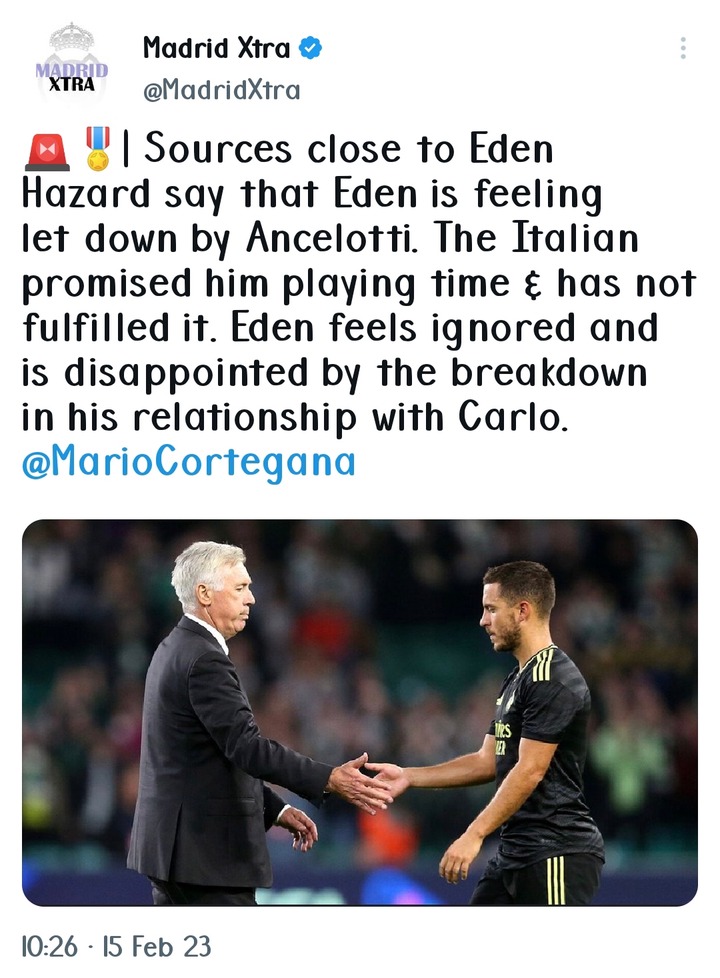 According to the reports, sources close to the former Belgian international, he feels disappointed by the breakdown in his relationship with the former Chelsea manager.
When Hazard moved to Real Madrid from Chelsea, he had dreams and high hopes of helping the club win trophies and possibly win the Ballon D'or.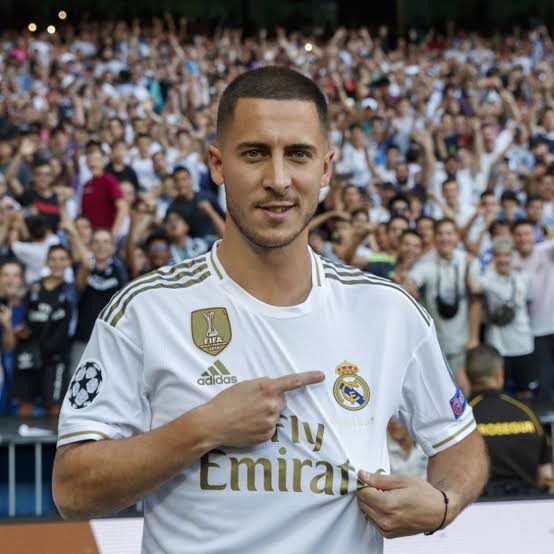 But after an unfortunate injury record made it impossible for him to be a key part of the winning team, he is now being left to warm the bench of the Spanish giants.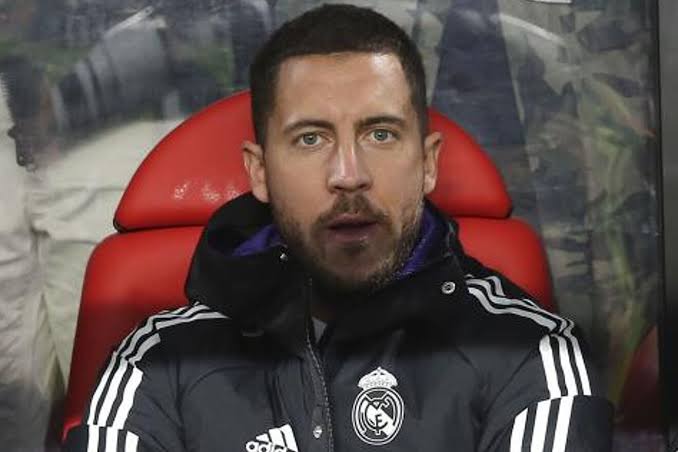 At the start of the season, Eden Hazard was feeling really good and fit to be a part of the team. Apparently, Ancelotti made him a promise of giving him opportunities to show his quality but with the second half of the season already underway, the Chelsea legend has not been given the right amount of opportunities needed to get back to his best.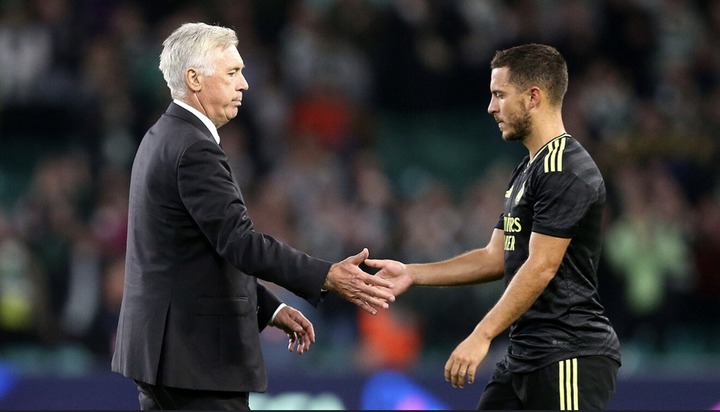 Reacting to this reports, fans have slammed Hazard. Many of accused him of offering nothing anything Ancelotti plays him and he is always injured.
What Fans Are Saying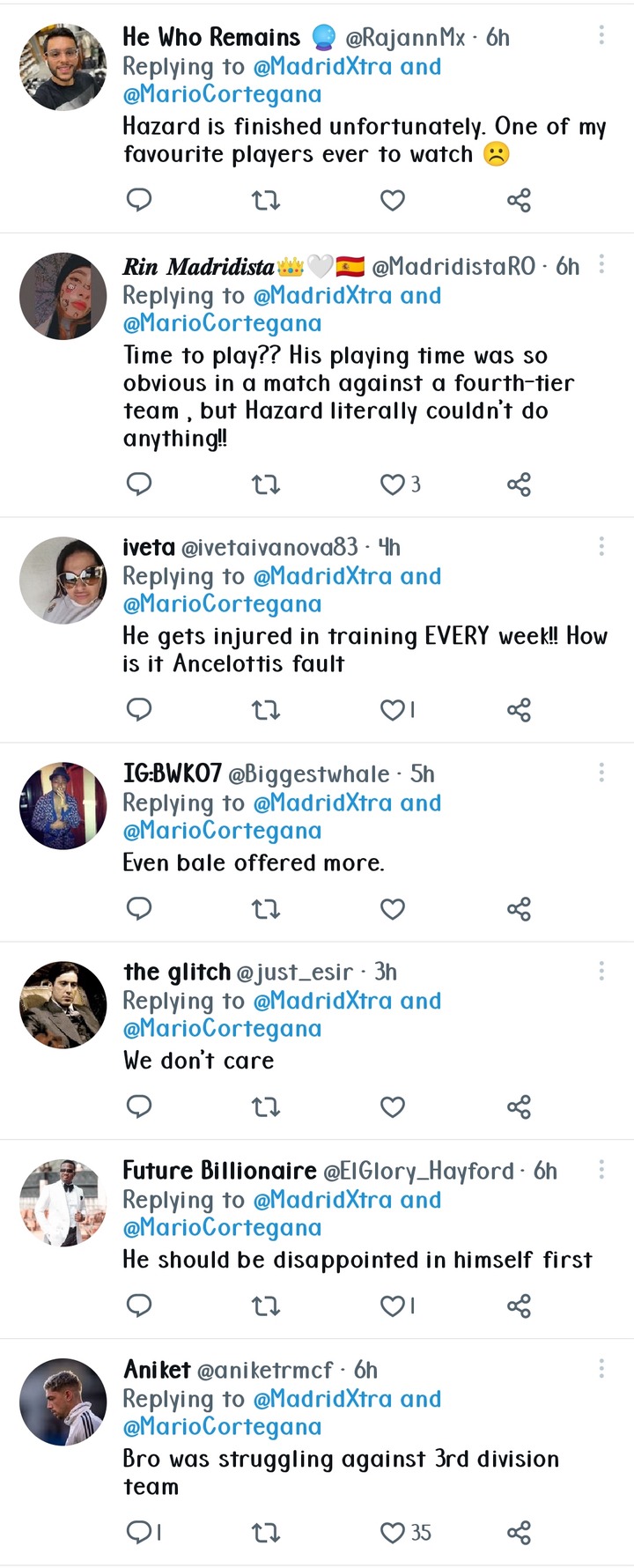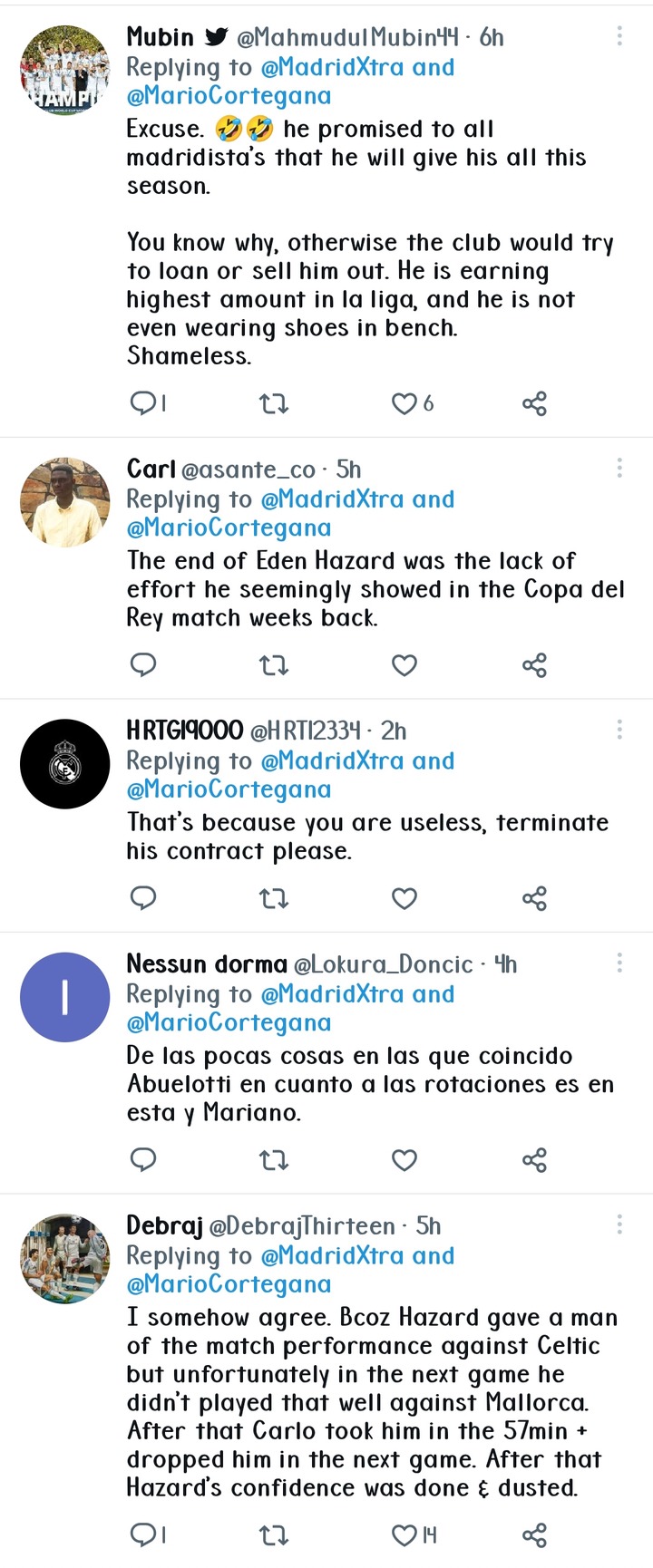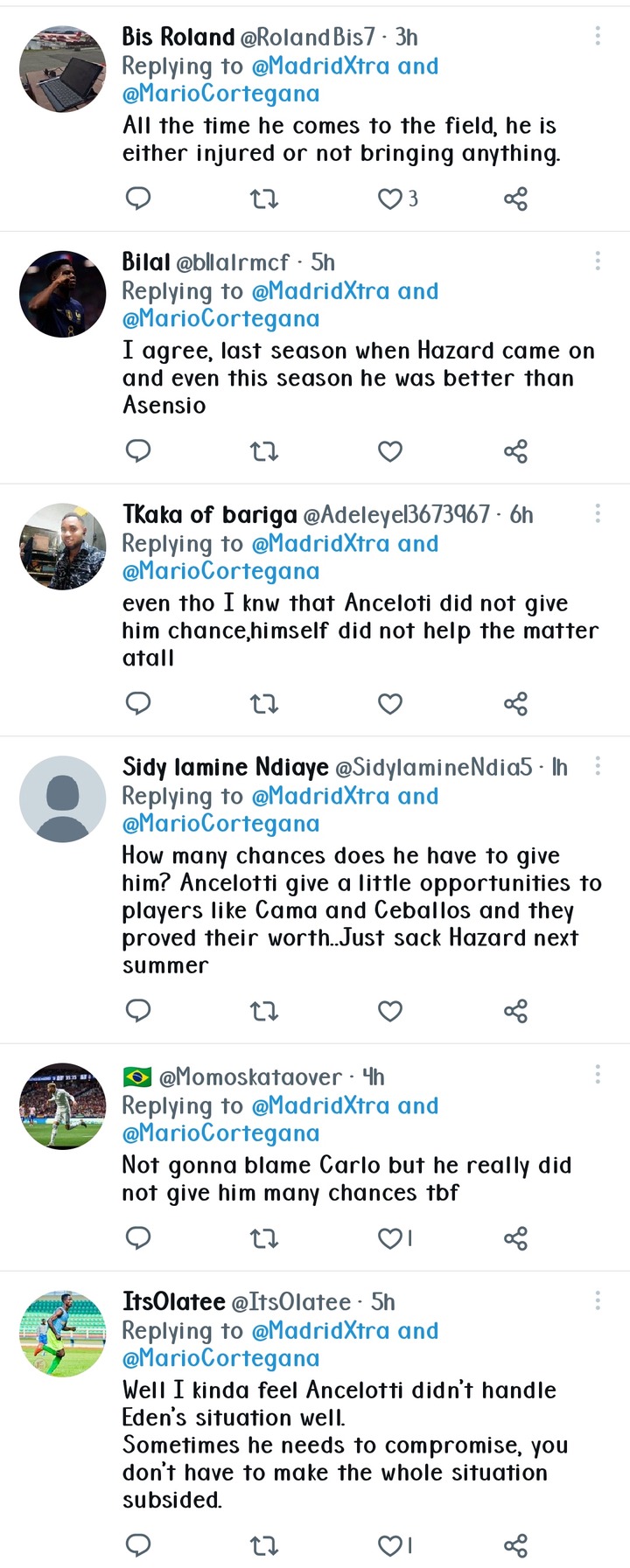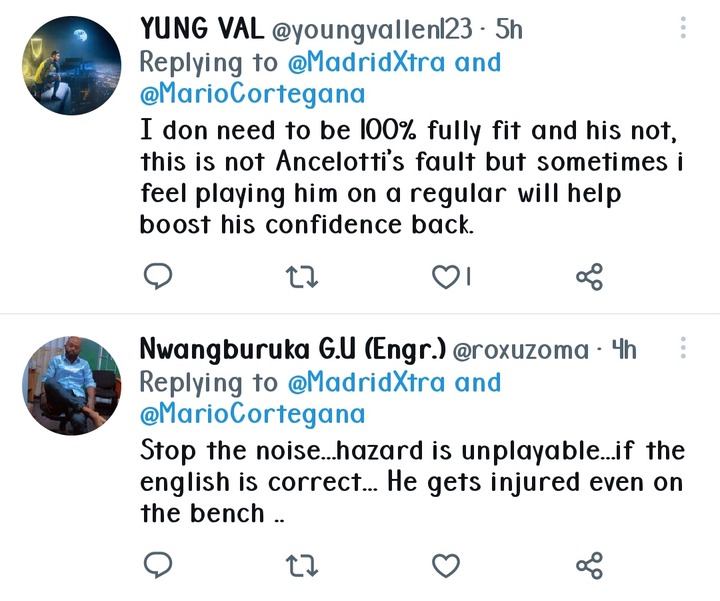 According to reactions, the fact that Hazard isn't playing regularly is not something that Ancelotti can be blamed for. The Italian manager has better players that are always delivering for the team so he has no needs to indulge Eden Hazard's desire to play.
What do you think? Please leave a comment
Content created and supplied by: WoleOscar (via Opera
News )