I Wanted To Visit The Oba Of Lagos But I Was Told That He Wasn't Readily Available – Peter Obi Says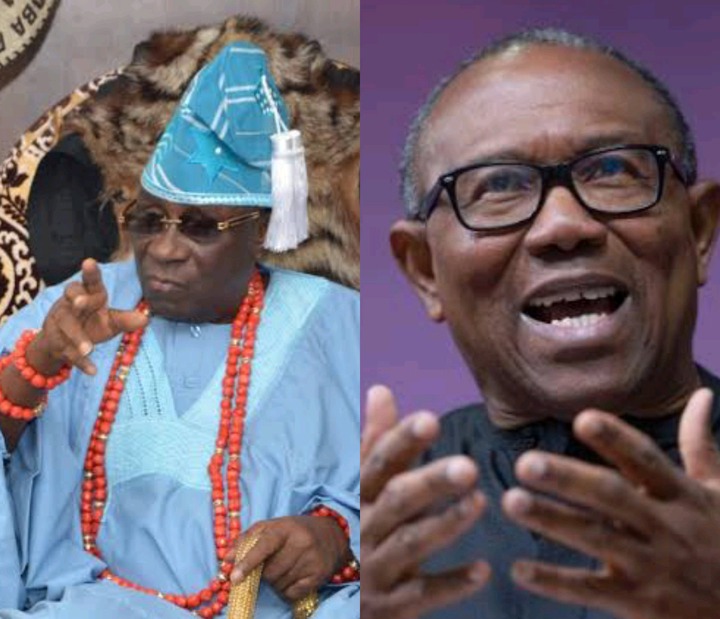 When he arrived for his campaign rally in Lagos state, Mr. Peter Obi, the Labour Party's presidential candidate, came up to explain why he did not pay a visit to the Oba of Lagos.
The former governor of Anambra state, who appeared in an interview on Channels television, claimed that he requested an audience with the Oba of Lagos shortly after arriving in Lagos state on Saturday, but that the Oba was not immediately available to see him. Obi said that he was instructed to request a meeting with the Oba on a different day, and he plans to do just that.
According to what he said, as broadcast on Channels television today.
Since I have been a resident of Lagos State for a considerable amount of time, everyone is aware of my deep respect for the Oba of Lagos and all other traditional leaders. My fathers are the traditional leaders in my life, and I respect them. Everywhere I've held protests, the locals have typically organized it and given us directions. And everyone is aware of the fact that I requested to meet the Oba, whom I respect as a father, as soon as I arrived in Lagos.
But Lagos was not the only location where it occurred. I've gone to some states where I tried to meet with the Obi, Emir, or Oba, but I was told they weren't always accessible, so my goal is to request a new time to see them. The fact is that when someone wants to hurt you, they often try to take advantage in some way, and this is not the first place it has happened. Others have said that he or I didn't want to see one other, but that is untrue.
"In actuality, when we got there, we wanted to do what we typically do drive to visit the Oba or the Emir but we were informed that he wasn't immediately accessible and that we should fill out an application and come back at a later time. And that's what we'll be doing."
Watch video below via Channels Tv:
We were told the Oba of Lagos was not readily available when we visited Lagos.

– Peter Obi, Presidential Candidate, Labour Party#CTVTweets #2023Verdict pic.twitter.com/88QPa8Vi9J

— Channels Television (@channelstv) February 13, 2023
Content created and supplied by: Jamila123 (via Opera
News )