Wike has done nothing, an average Rivers man will tell you he has pushed them into poverty-Dakuku Peterside
Dakuku Peterside, the leader of the All Progressive Congress (APC), who is running for governor on the APC ticket, has criticized Nyesom Wike's administration in Rivers State for its performance.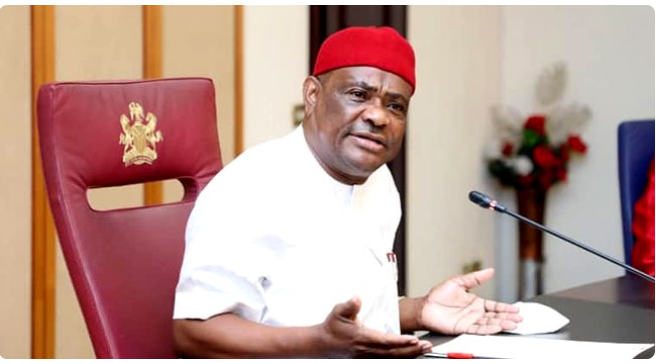 Peterside asserted that there is false information on Wike's support in Rivers State during an appearance with Trust TV. The man said, "I believe that the Wike character is being misrepresented and misled in Rivers and elsewhere. Given that he has a sizable investment in the media, I don't believe you can hold that against him.
Which school? he questioned when asked what the schools he was commissioning were for. School renovations are not usual. Is this the problem with the educational system of Rivers State in the twenty-first century? Without a doubt.
Wike hasn't advanced at all. Being nothing, I am vulnerable to criticism. Is it related to farming? What duties did he carry out in agriculture. What achievements did he make while in charge? What about in business? producing jobs?
You see, it is feasible to use metrics to assess the effectiveness of a government. He can only be pleased that he finished building a few roads in Port Harcourt, as you can see. Rotimi Amaechi's administration built a model secondary school, and he just finished remodeling and furnishing it.
Content created and supplied by: Tarifree (via Opera
News )