We Would've Asked Buhari To Run For 3rd Term But He Said No, This Is Constitutional Democracy – BAT
In preparation for the upcoming election, the ruling All Progressives Congress and its Presidential candidate, Bola Ahmed Tinubu took their campaign train to the Northern state of Nasarawa on Saturday. The rally had president Buhari in attendance amongst other APC leaders.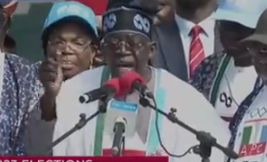 While addressing the crowd, the APC candidate Bola Tinubu made a lot of commendations and positive remarks about President Buhari and his administration in the last 8 years. He said Buhari did so well in combating the challenges he was faced with that they would have asked him to continue running for third term but Buhari said no, because we are practicing Constitutional democracy.
He further stressed that those who think there would be cracks in his relationship with Buhari would continue to be disappointed.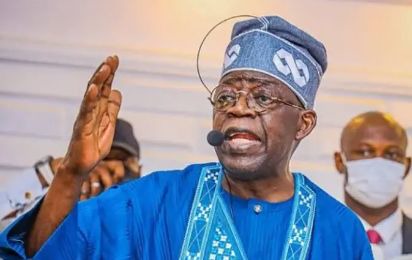 Speaking on how Buhari fought many of the challenges his administration faced, including the global fall in oil prices as well as personal attacks, Tinubu said "You faced it courageously. You faced the challenge squarely. You fought hard; you worked hard. Yes, Nigeria is surviving as a nation and we believe, because of constitutional democracy; we would have asked you to stay on (3rd term) but you said 'no, this is Constitutional democracy. I'm going back to Daura, my farm my cows, I miss them"
Please kindly share and comment
You can watch video here (3 :16)
Content created and supplied by: Vokally (via Opera
News )