MNU 2-1 CRP: Why Casemiro's Action Prior To The Red Card Was Unnecessary
Manchester United were reduced to 10 men in their 2-1 victory over Crystal Palace in their English Premier league fixture. Brazilian midfielder, Casemiro was sent off on the 70th minute following an unnecessary and avoidable action.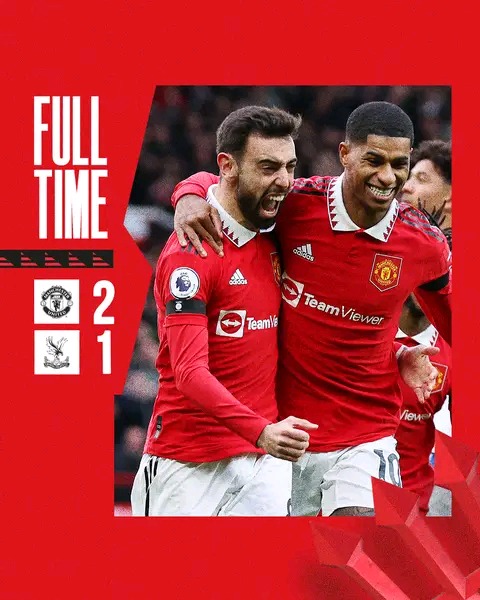 It happened that there was a slight argument after a foul was committed as both Manchester United players and Crystal Palace players were having a heated confrontation, Casemiro, ran over to Crystal Palace player, Will Hughes and held him in the neck in a bid to strangle him.
The referee was called up by the Video Assistant Referee to see the incident and when the referee returned, he brandished a red card at Casemiro for a violent conduct. Such behavior attracts at least, 3 match ban.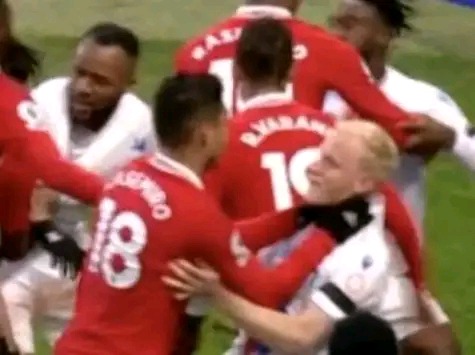 Casemiro's actions were unnecessary in a field of play irrespective of what the young man has done. He ought to have conducted himself but getting into that heated atmosphere and exhibiting such character is a very wrong.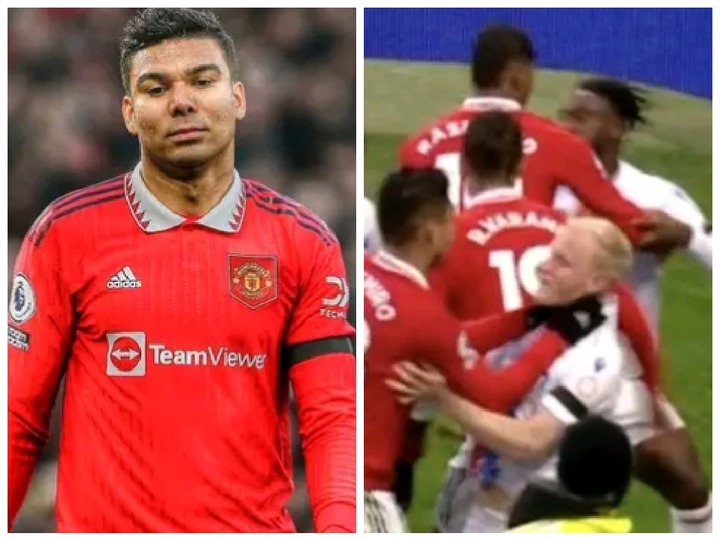 Content created and supplied by: Nasagist (via Opera
News )