2023: Peter Obi Reacts Following The Success Of The Labour Party Rally In Ogun State
The Labour Party's presidential candidate, Peter Obi, has reacted to the success of the presidential rally in Ogun State on Saturday, calling it "awesome," and thanking Afenifere leader Chief Ayo Adebanjo for his presence.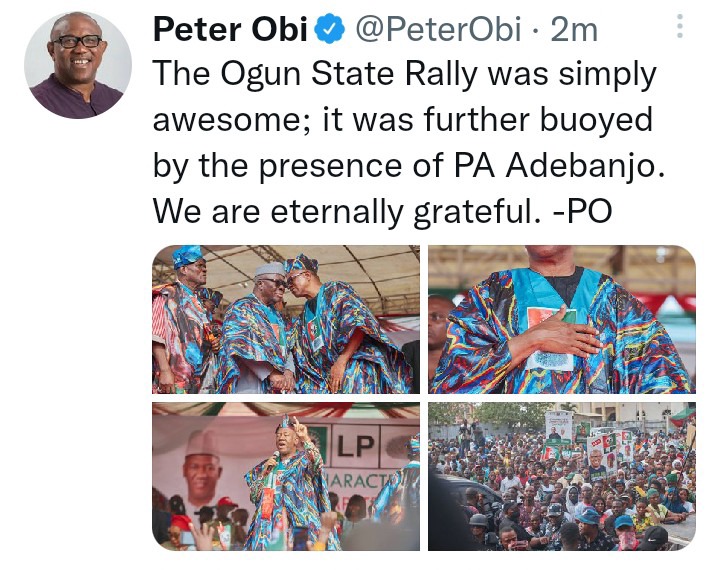 Peter Obi made the comment while posting photos of the large crowd that greeted the Obi-Datti team as they sought the support of millions of eligible voters.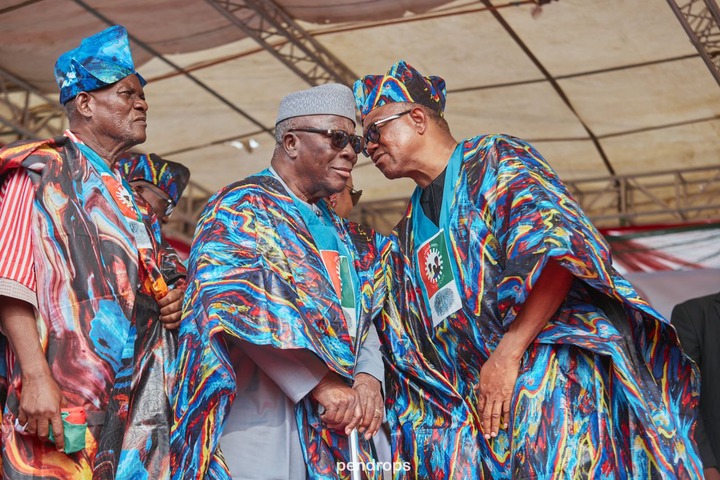 During the event, Peter Obi, the Labour Party presidential candidate, assured the people of Ogun State that he would build schools, enact policies that would help manufacturing industries grow, and abolish policies that had made life tough for Nigerians.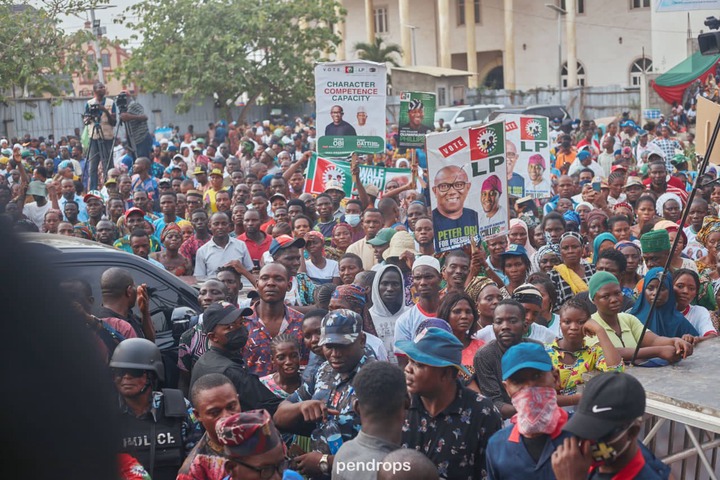 While continued speaking to the people of the state, he (Peter Obi) advised them not to lose focus as they fight together to recover Nigeria from those who had a key role in the nation's economic decline, adding that triumph is very close.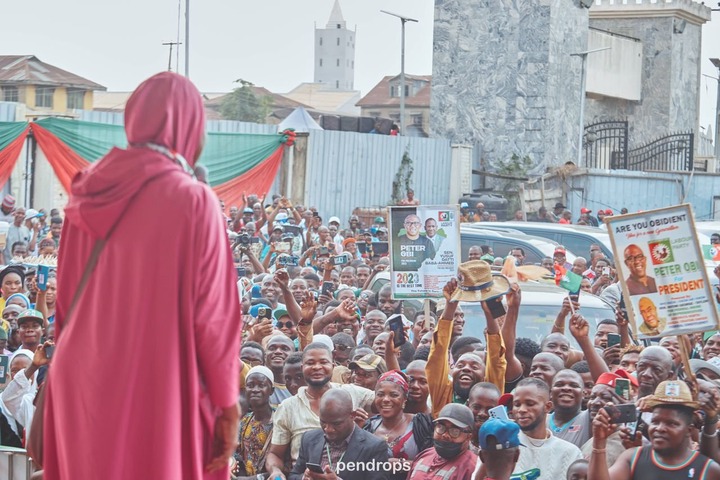 Chief Ayo Adebanjo, the leader of Afenifere, spoke for two minutes, pleading with the people of Ogun State to vote for Peter Obi of the Labour Party in order to make Nigeria a better, safer, and more wealthy place. Additionally, he (Ayo Adebanjo) gave the gathering the reassurance that he continues to support the former governor of Anambra State.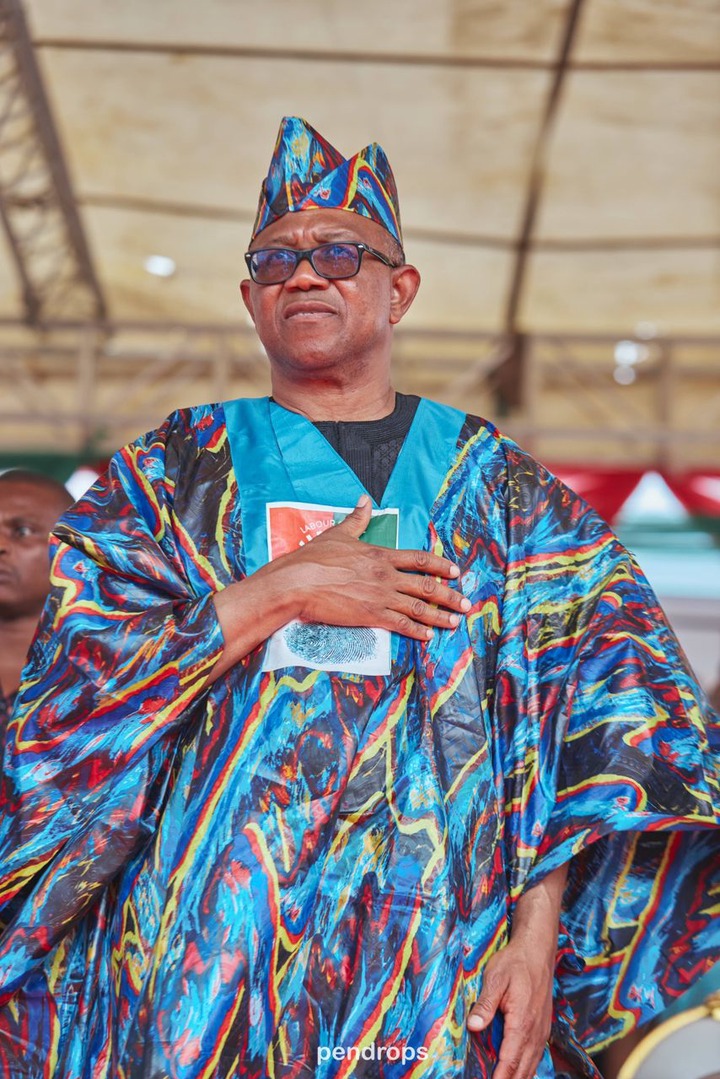 The national chairman of the Labour Party, Julius Abure, told the people of Ogun State that the APC and the PDP should not be allowed to wield power, adding that Nigeria is in a critical condition and need a competent leader to steady the ship.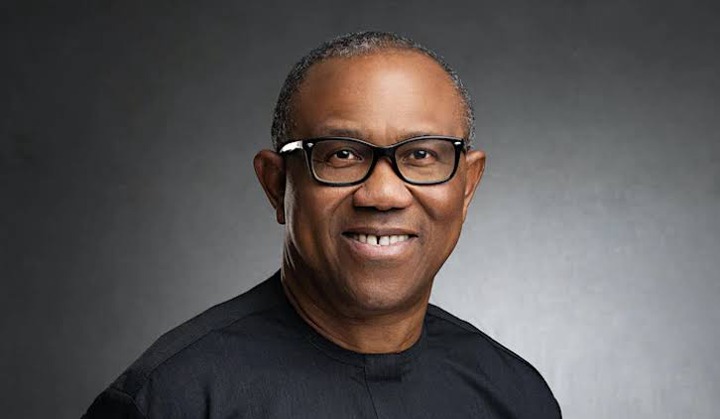 Peter Obi is widely seen as the favourite contender to win this year's presidential election, owing to widespread support among Nigerians who believe he is devoid of corruption. He will compete against the other leading presidential candidates in the race.
Content created and supplied by: Metaform (via Opera
News )