Reactions As An Attorney Expresses Worry Over The Possibility Of Kashim Shettima's Presidency
Prominent human rights lawyer, good governance advocate, public affairs commentator, activist, and columnist, Inibehe Effiong has reiterated that the possibility of Kashim Shettima's presidency should terrify Nigerians, adding that he is naturally mean, draconian and has a penchant for autocratic actions and words.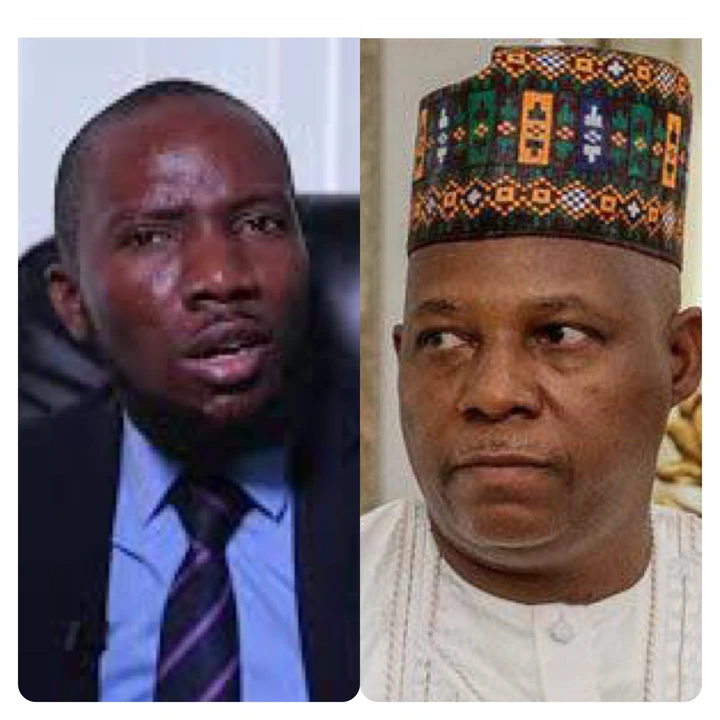 Mr. Effiong, who made this known through a post he made on his official Twitter handle, further maintained that even though Shettima is not the Presidential Candidate for the All Progressives Congress (APC), the fact remains that the framers of the constitution envisaged that a person elected as a Vice President can assume the functions of office of the President in certain circumstances.
"Therefore, when electing a presidential candidate, we should also be interested in the running mate," he said.
Below is the captured screenshot of the post;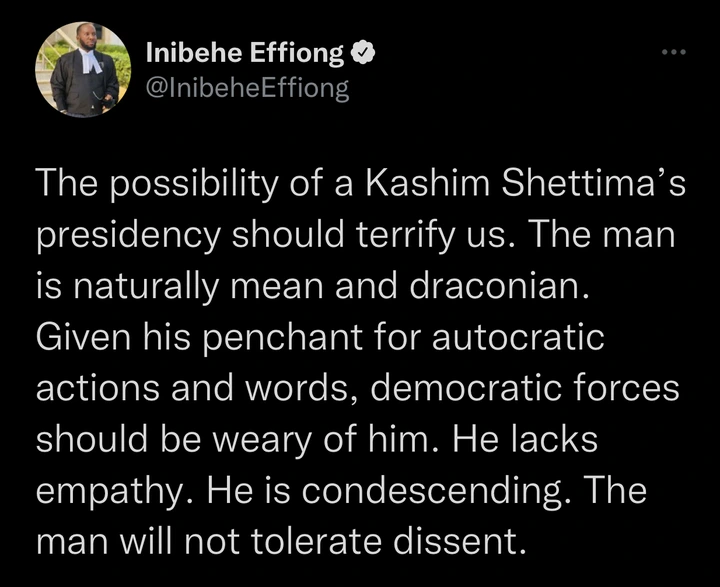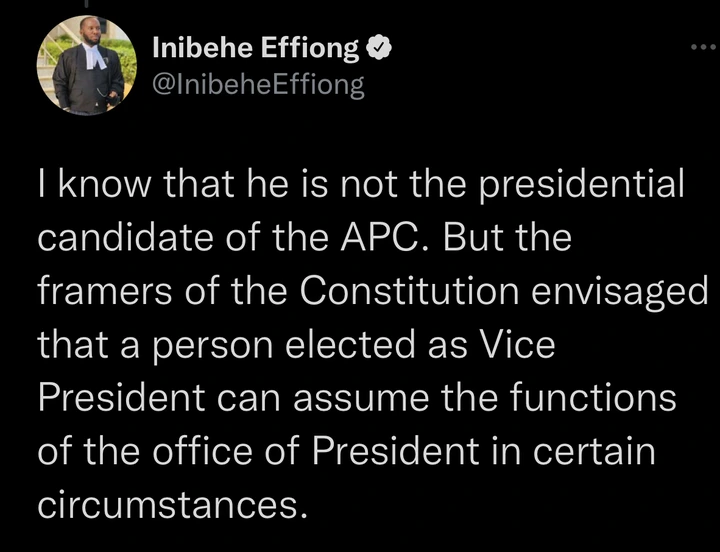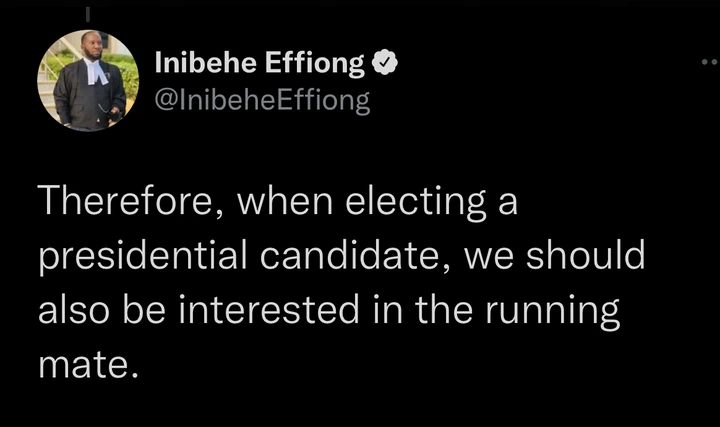 Source: Twitter // Anibehe Effiong
Meanwhile, most Nigerians took to the comments section to register their reactions as seen in the captured screenshots below;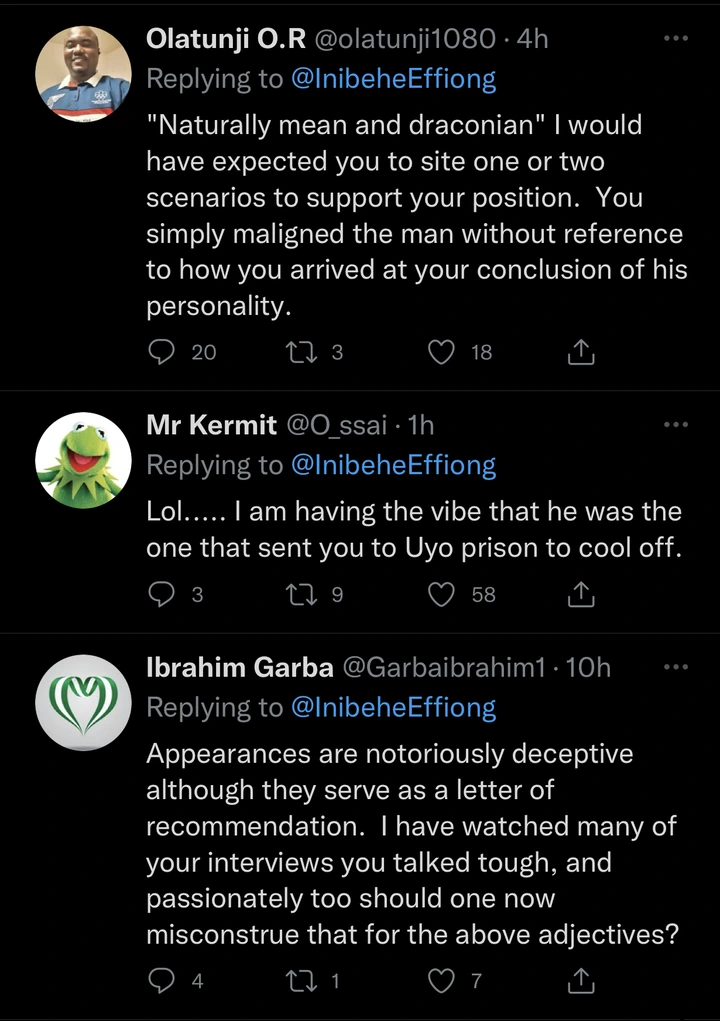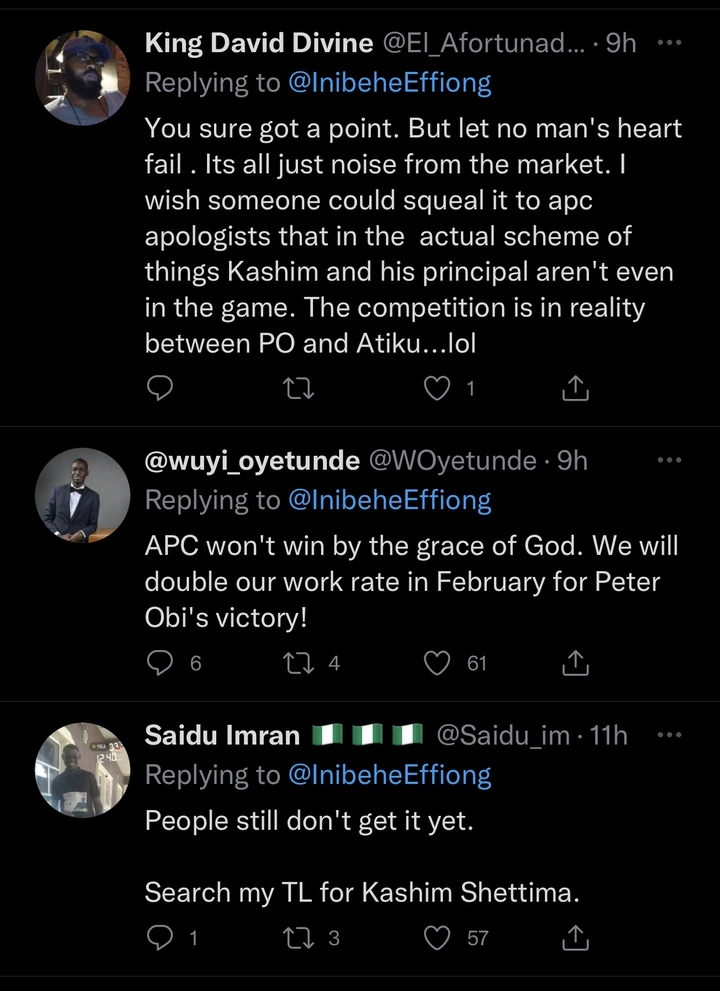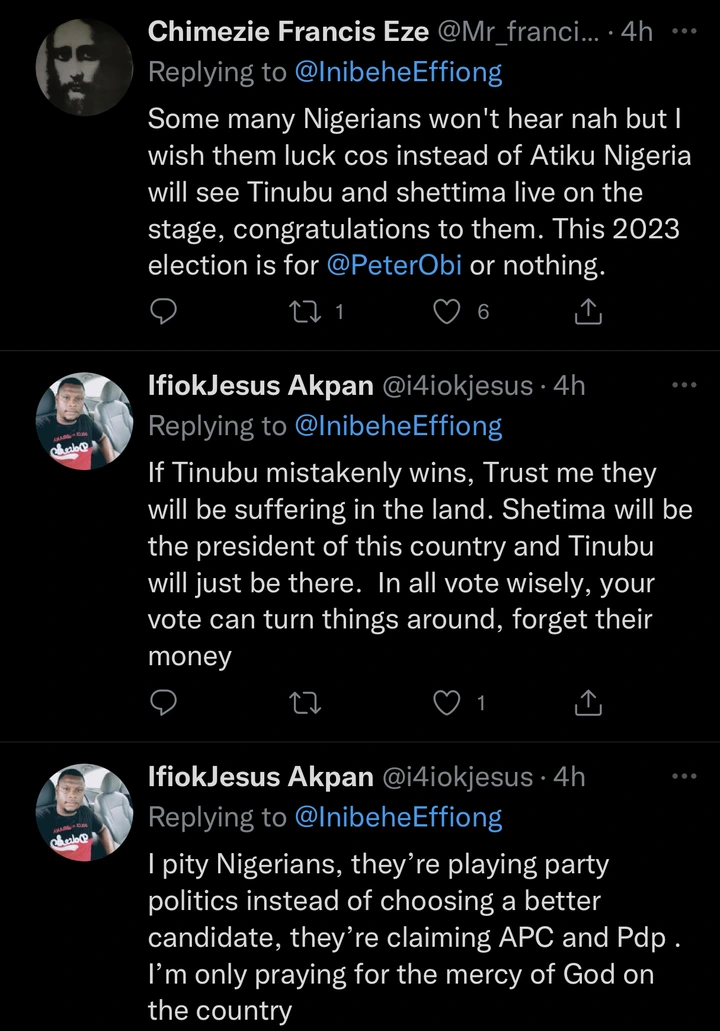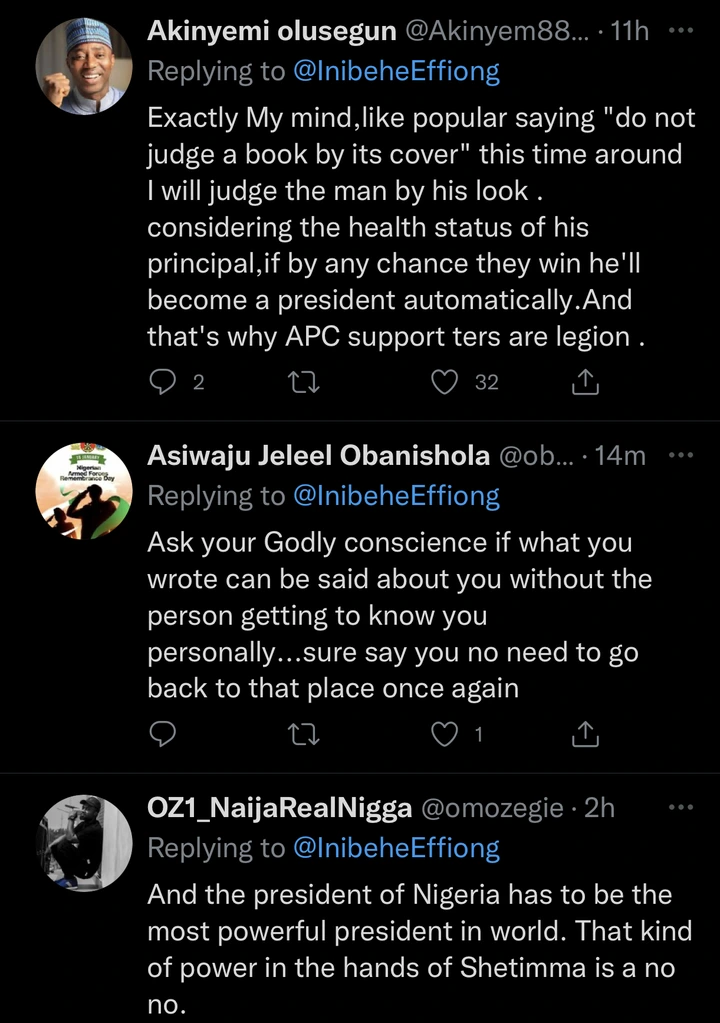 Source: Twitter // Anibehe Effiong
Kindly share your thoughts in the comments section below
Content created and supplied by: Newsbulletin.com (via Opera
News )