Today's Headlines:Nigerians Must Get It Right_OBJ;Democracy:Where We Missed The Bus –OBJ
Nigerians Must Get It Right_OBJ
Photo Credit:Punch Newspapers
Former president Olusegun Obasanjo on Thursday advocated strong democratic culture in the country, adding that Nigerians must get it right during next month's election.
He spoke at the 2023 Port Harcourt International Conference held at the Obi Wali International Conference in Port Harcourt on Thursday.
The conference was themed 'Deepening Democratic Culture and Institutions for Sustainable Development and Security in Nigeria'.
Obasanjo, who delivered the keynote address, titled 'Respecting the Principles of Democracy', noted that Nigeria's democracy has gone through twists, dives and turns since after political independence.
He said the best of the country's history has been the sustenance of democracy since the military transfer of power to a democratically elected government in 1999.
Obasanjo, however, observed that there may be reasons to doubt how many lessons the leaders and followers have drawn from the country's past and how far they are willing to go to deepen, widen and strengthen democracy and democratic practice.
Democracy: Where We Missed The Bus –OBJ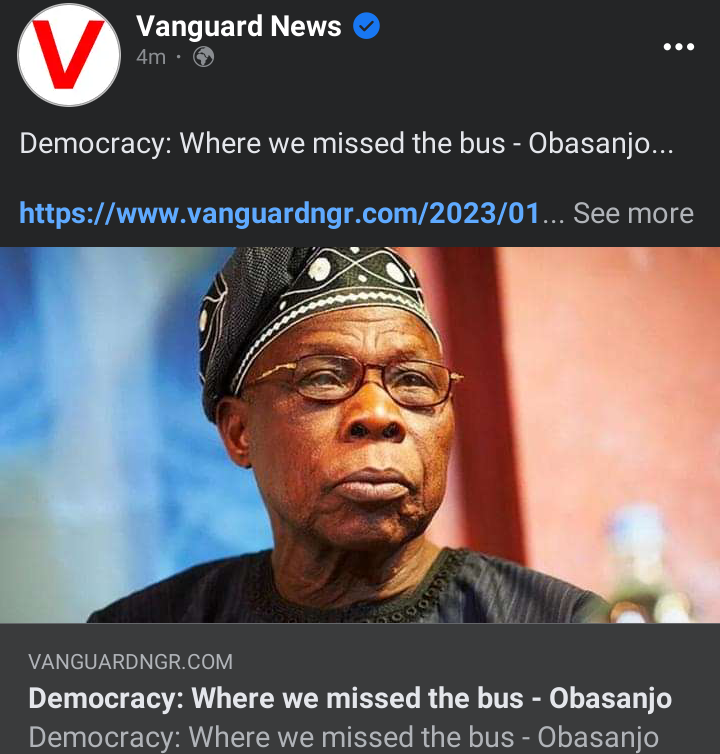 Photo Credit:Vanguard Newspapers
FORMER President Olusegun of Obasanjo has said Nigeria's democracy, after six decades of political independence, has remained stagnated, even deepened negativities, because leaders are not demonstrating capacities to provide transformative leadership that unites Nigerians.
Obasanjo, as Keynote Speaker, was among guests to Rivers state Governor Nyesom Wike Thursday in Port Harcourt where he reflected on
"Respecting The Principles Of Democracy" at the Rivers State Government facilitated International Conference On "Deepening Democratic Culture And Institutions
For Sustainable Development And Security In Nigeria.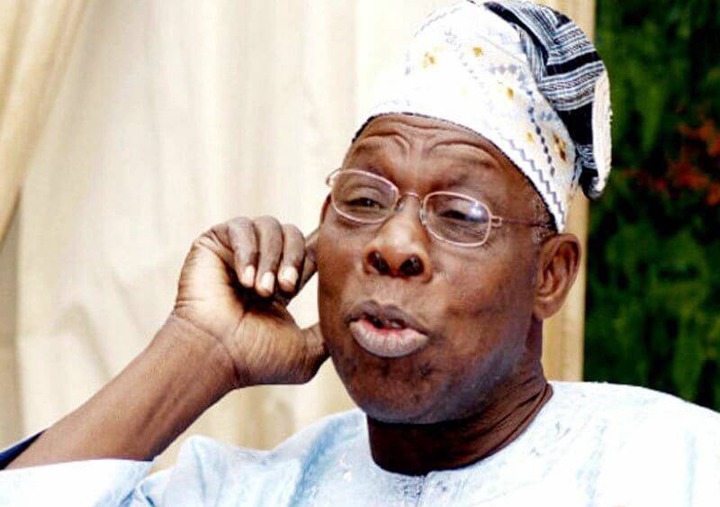 Photo Credit:Google
Nigeria Not For Faint-Hearted – Hamzat Backs Tinubu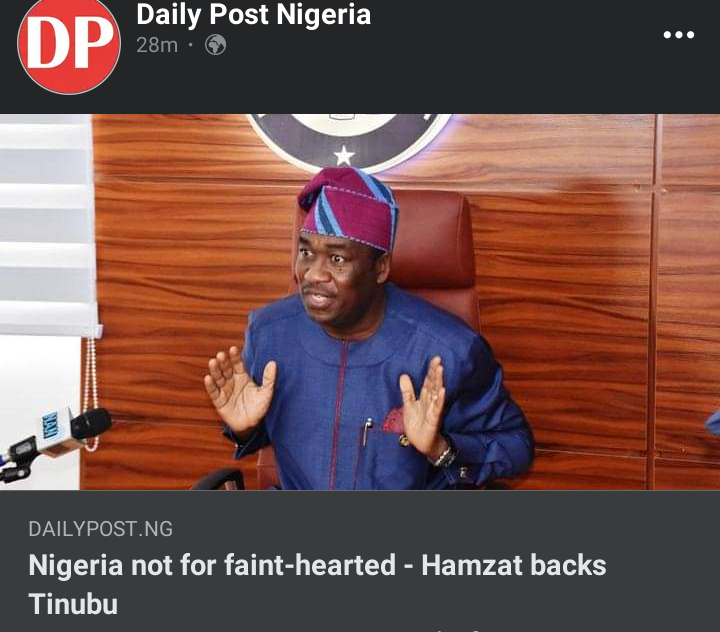 Photo Credit:Daily Post Nigeria
Lagos State Deputy Governor, Obafemi Hamzat on Thursday declared Bola Tinubu as the best presidential candidate.
Hamzat urged the youth not to vote with sentiment but consider performance and track records.
He spoke during a courtesy visit of the president and executives of the Junior Chamber International (JCI).
Hamzat advised youths to shun candidates who give bogus statistics and support the flagbearer committed to addressing Nigeria's issues.
"Nigeria is not meant for the faint-hearted," the deputy governor stated.
He charged the young Nigerians to troop out and vote during the forthcoming general elections.
IGP Recommends Ex-PPRO Mba, Owohunwa As Ogun, Lagos CPs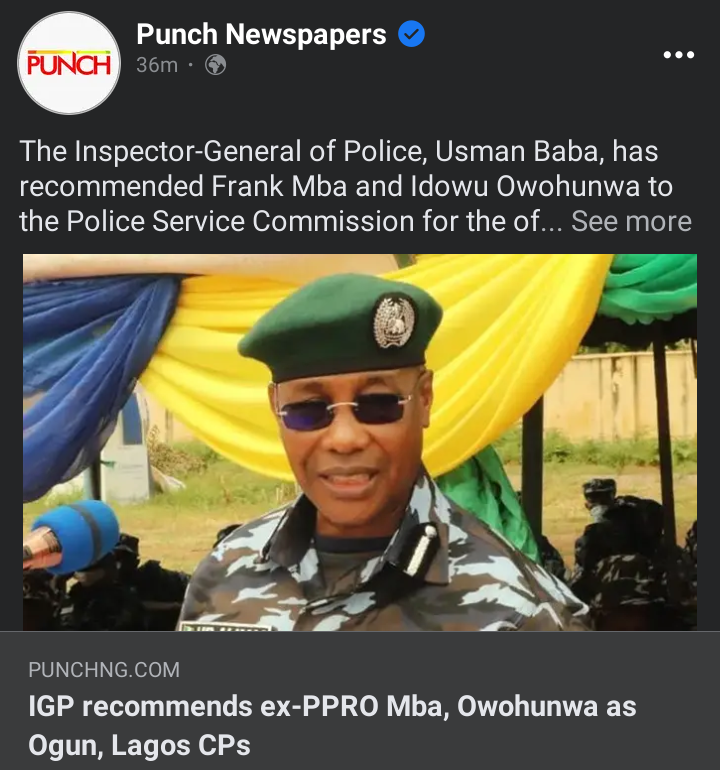 Photo Credit:Punch Newspapers
The Inspector-General of Police, Usman Baba, has recommended Frank Mba and Idowu Owohunwa to the Police Service Commission for the office of Commissioners of Police, Ogun and Lagos Commands respectively, The PUNCH reports.
This was contained in a document exclusively obtained by our correspondent on Thursday, signed by the Force Secretary, AIG Hafiz Inuwa, on behalf of the IGP.
Our correspondent gathered that the recommendations were yet to be approved by the PSC.
Impeccable PSC sources told The PUNCH on Thursday that the recommendation was a welcome development, adding that it showed that the Nigeria Police Force now respects the constitutional mandate of the PSC to confirm and approve of such or do otherwise based on its prerogative.
Content created and supplied by: Kwaha (via Opera
News )