Does Tinubu Have Stacks of Old Naira Notes Kept Somewhere? -Gov. Candidate, Ezekiel Nya-Etok Asks
The ADC governorship candidate in Akwa Ibom State and Nigerian statesman, Ezekiel Nya-Etok, has expressed his concerns regarding Tinubu's recent outbursts in Ogun State over the redesign and alleged hoarding of new Naira notes. Speaking on Plus TV, Ezekiel explained why he wonders if the APC presidential candidate has some old Naira notes saved somewhere.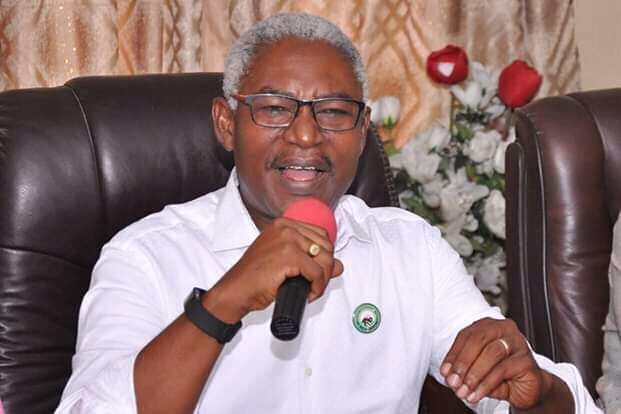 In response to the topic, Ezekiel said, "I suspect that there is something wrong within the APC camp, but I do not know its source." The recent suspicions make one wonder if Tinubu was a preferred candidate or if he stepped on toes. I think they should creatively address their issues. I think Tinubu did himself a disservice by talking about the Naira notes. Some people have often spoken about him in relation to the bullion van incident, and I would not advise him to have publicly expressed concern over the CBN cash policies. He should have publicly talked about strategic moves to win the election.
He added, "However, he could have raised such concerns within his party." Publicly complaining about the new Naira notes raises questions. Does Tinubu have a large stack of old notes that he has not brought out? If it is so, then one can wonder why he would be hiding as a patriotic Nigerian. They should be careful because their remarks may raise more questions.
You can watch the interview here. (20:00 minute)
Content created and supplied by: Adegori22 (via Opera
News )