Atiku raises alarm over Tinubu's alleged plot to instigate riots
Asiwaju Ahmed Tinubu, one of Waziri Atiku Abubakar's competitors in the APC, is claimed to have planned to foment riots in order to start a revolution, according to the PDP presidential candidate.
Additionally, the PDP candidate alerted the Department of State Services (DSS) and other relevant organizations of an alleged plot by the APC candidate to violently destabilize the country.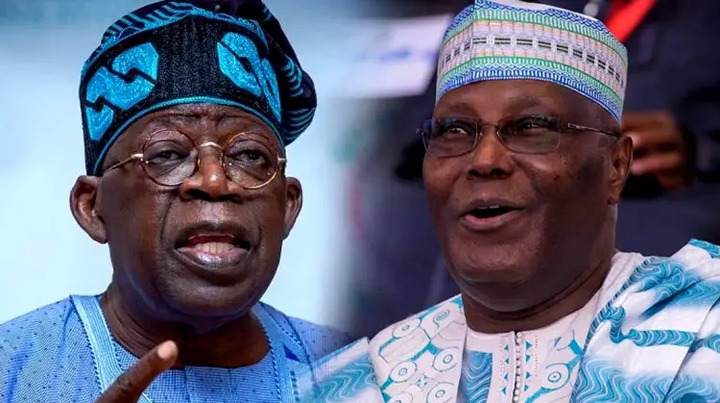 Atiku's special assistant for public relations, Phrank Shaibu, made this claim in a statement that was made public on Thursday in Abuja.
He asserted that Tinubu's outburst at the APC rally on January 26, 2023, in the capital of Ogun State, Abeokuta, was a sign of the chaos the Lagos godfather was planning.
While addressing a crowd in Abeokuta, Shaibu urged Nigerians to keep in mind that Tinubu almost proclaimed himself the winner of an election that is taking place in 29 days by exhibiting the same sense of entitlement that he did when he blackmailed his party members into receiving the general election ticket.
According to Shaibu, Tinubu said in Yoruba that this was a revolution. This decision is a revolution. They disagree with the votes we cast. They want to spread it out. Do you agree? No… From me, a revolution is coming.
He claimed that Tinubu is not overly strong, does not have any form of legal immunity, and is not above the law to avoid being interrogated by the Nigerian police or Department of State Services.
Content created and supplied by: TheTirelessWriter (via Opera
News )