Table Analysis: How The Premier League Top Six Might Look Like At The End Of The Season
With 199 of 380 games played so far, there's no question that the 2022-23 Premier league has been a thrilling campaign. With the January transfer window shutting down in a matter of days, several clubs especially in the Premier league big six have been busy trying to get the right players and organize their squad for the second half of the season.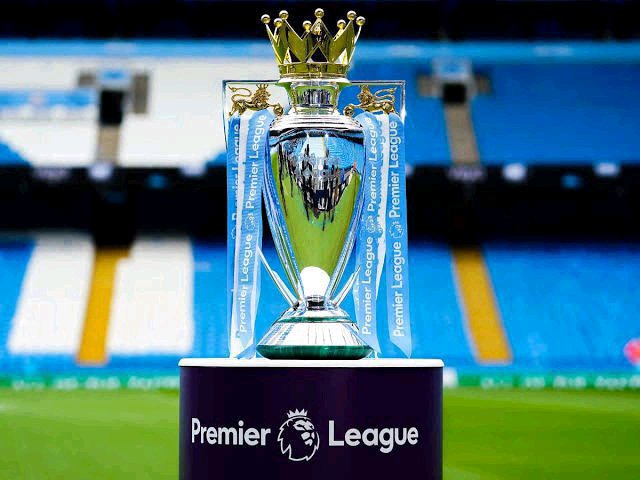 Going by current team form, player quality and squad depth, take a look at how the top six table might look like at the end of the season.
6 – Liverpool 
It is hard to believe that less than a year ago, the Red contingent of Merseyside were at logger heads with Manchester City battling for the Premier league title until the final few minutes of last season. However, it is surprising to see how much difference a season can make as Liverpool are currently not anywhere near the top four talk more of the title race.
With several key players on the treatment table, the Reds have been blowing hot and cold, and unless the pick up a consistent run of form, they might likely finish outside the top four for the first time since 2015/16 season. They are currently in ninth place, two points outside the top six.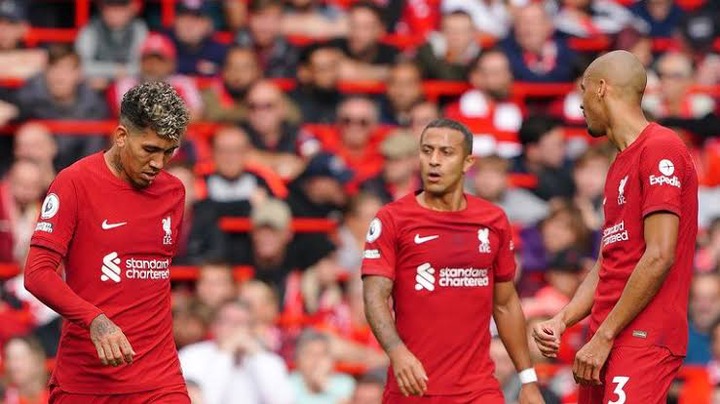 5- Chelsea
Like Liverpool, Chelsea's season has been anything but fantastic given injuries to many key several players some of who happen to be new summer signings. The Blues have made no fewer than 13 signings this season, but their fortune is yet to improve under new manager Graham Potter who has been on thin ice.
Currently, they are behind Liverpool on the table despite playing a game more. The Blues are looking at a massive squad rebuilding and it would take sometime for the new players to blend with the old ones and for the manager to get it right. A fifth place finish might be their highest finish only if they become more consistent in picking up results.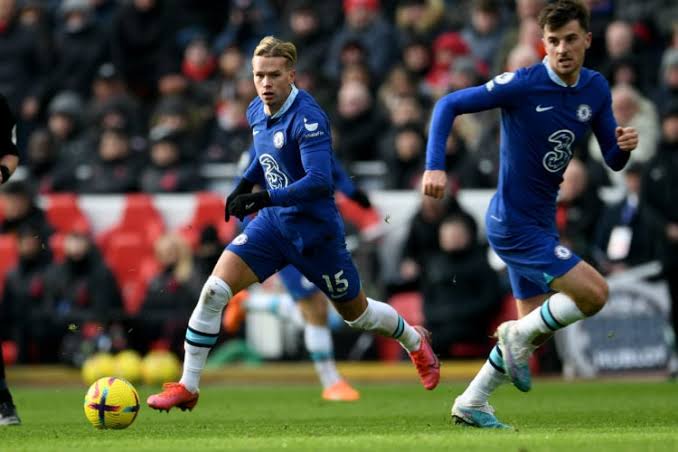 4- Tottenham Hotspurs 
Spurs got back to winning ways in the Premier league on Monday following a 1-0 victory over Fulham at Craven Cottage. The results keeps them 3 points behind Manchester United in fourth place after playing a game more. Although Newcastle United are currently challenging for a place in the top four, Antonio Conte's men have more experience and quality to secure Champions league football next season ahead of the Magpies, that's why they are likely to finish in fourth position.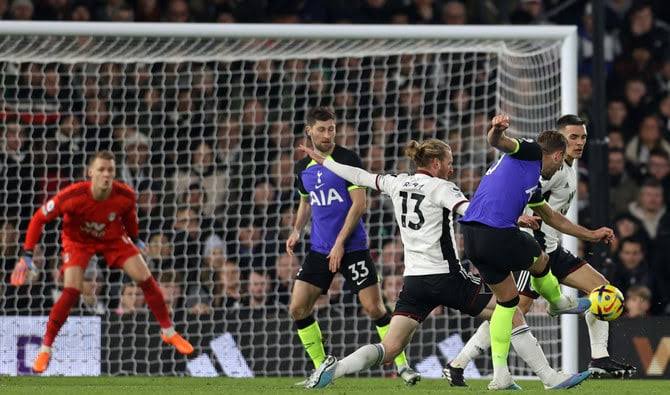 3- Manchester United
The Red Devils are currently in fourth place, leveled on points with third place side Newcastle United. United had looked like they were going to challenge for the title after beating Manchester City at Old Trafford few weeks ago, but back to back setbacks against Crystal Palace and Arsenal has changed the narrative.
Although Erik Ten Hag is doing a good job trying to bring back the glory days to Old Trafford, perhaps this season isn't yet ripe for the Premier league title to return to the Theater of Dreams. A third place finish this campaign will set United up for a serious and sustained title challenge next season. 

2- Manchester City
Having won back to back Premier league titles, City are looking to make it three consecutive crowns, but have Arsenal currently standing in their way. Despite Erling Haaland firing from all angles and making nonsense of defenders, only an Arsenal collapse can allow City retain the title. They are likely to finish in second place should the Gunners keep their excellent form going.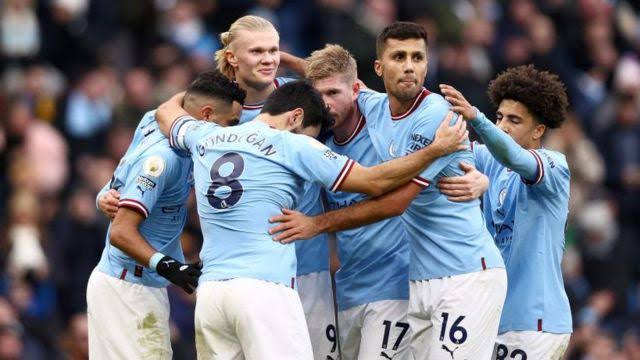 1- Arsenal
For the first time in years, the Red contingent of North London are finally looking like potential Premier league Champions. Mikel Arteta's men have been in fine form since the start of the season as no team have yet been able to supplant them at the summit of the table. They currently lead the log with five points ahead of City having played a game less. Should they win their outstanding match, the Gunners will open up an eight point lead over City. Only a huge meltdown can stop them from winning their first Premier league title in 19 years.

Please leave a comment 
Content created and supplied by: Iamyunqtinq (via Opera
News )