Atiku Abubakar Shares New Photos With His Wife, Titi In Ebonyi State
The Presidential candidate of Peoples Democratic Party, Atiku Abubakar recently shared new pictures of himself with his wife, Titi in Abakaliki, Ebonyi state.
The former Vice President of Nigeria, Atiku Abubakar posted the pictures on his official Facebook page. Check out the screen capture of the post below;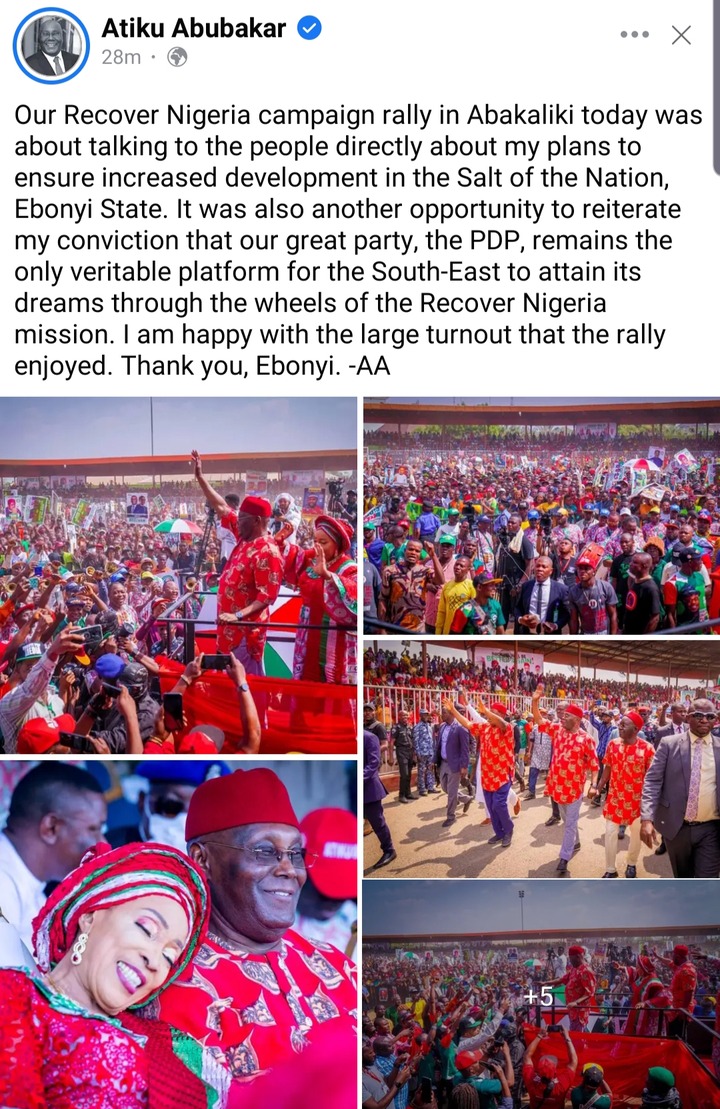 According to his statement recently, Atiku Abubakar said; "Our Recover Nigeria campaign rally in Abakaliki today was about talking to the people directly about my plans to ensure increased development in the Salt of the Nation, Ebonyi State".
In addition, The Presidential candidate said; "It was also another opportunity to reiterate my conviction that our great party, the PDP remains the only veritable platform for the South-East to attain its dreams through the wheels of the Recover Nigeria mission".
Furthermore, Atiku Abubakar said; "I am happy with the large turnout that the rally enjoyed. Thank you, Ebonyi".
Below are the recent pictures of Atiku Abubakar with his wife, Titi;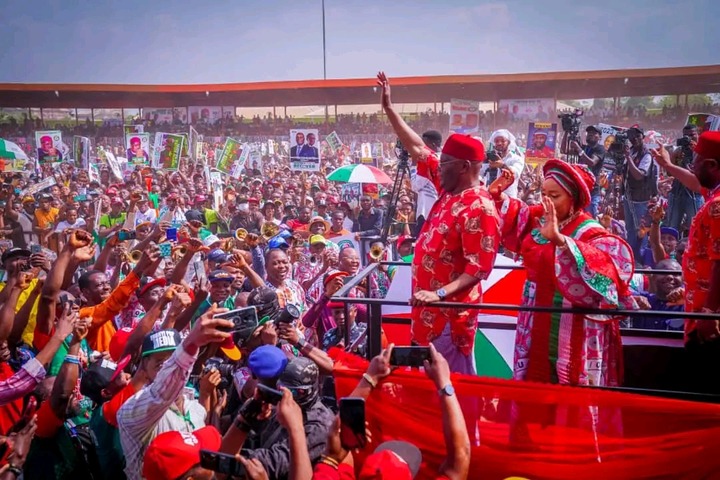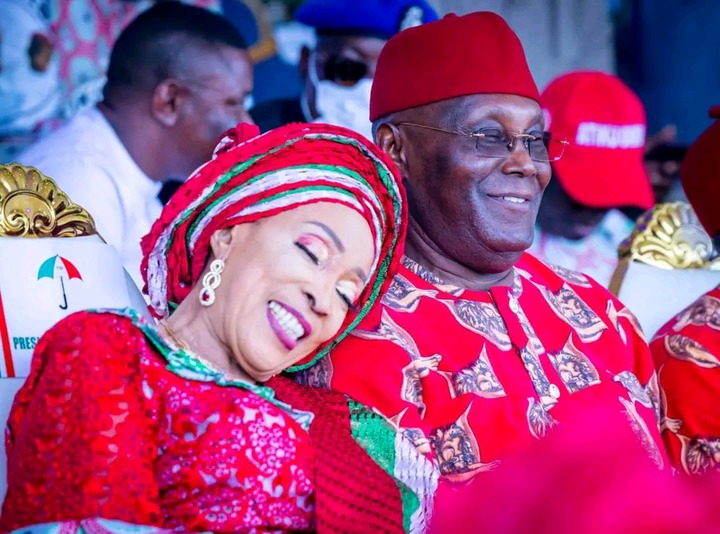 From the pictures that were shared above, you will clearly see Atiku Abubakar having a good time with his wife, Titi during the Campaign rally.
Content created and supplied by: LegendaryNews (via Opera
News )