AAC Presidential Candidate, Sowore Challenges Obi, Tinubu, Atiku To Join Him At Lagos City Marathon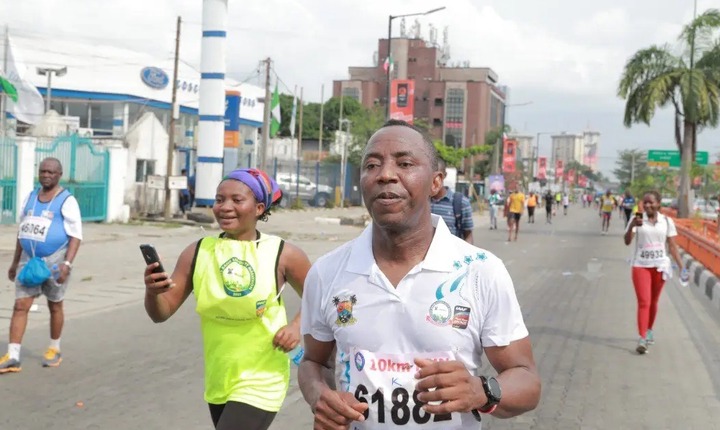 The presidential candidate of the African Action Congress (AAC) in the forthcoming general elections, Omoyele Sowore, has challenged the presidential candidates of the ruling All Progressives Congress (APC), Bola Tinubu, Atiku Abubakar of the Peoples Democratic Party (PDP) and Peter Obi of the Labour Party to join him in the February 4, 2023, Lagos City Marathon.
Sowore, who said he is looking for 100 runners to join him in what he has tagged "#RunwithSowore" is seemingly asking the presidential candidates to join him and prove to Nigerians that they are physically fit for the work they are bargaining for.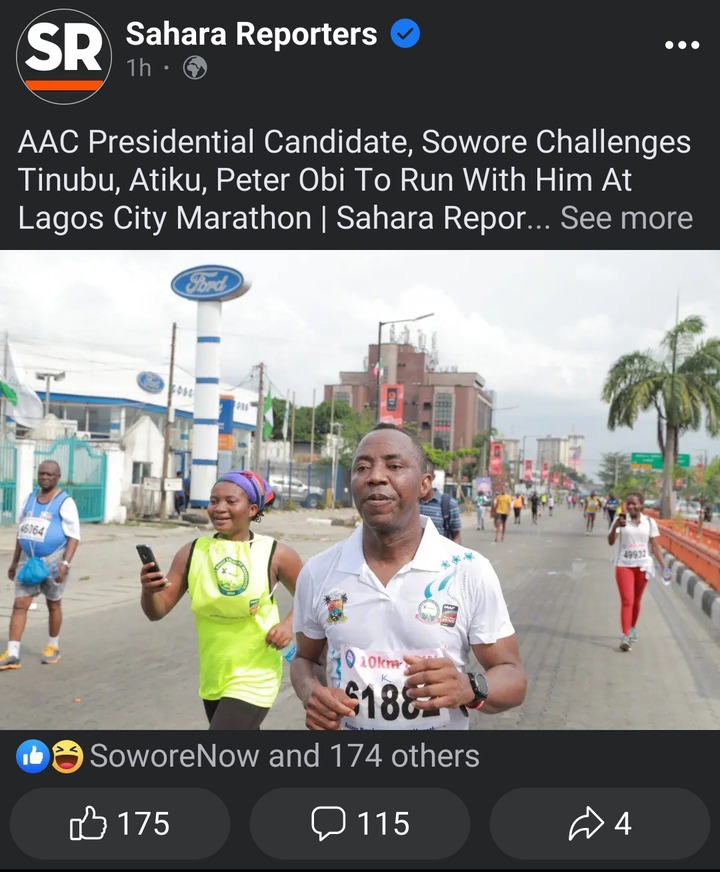 The news headline has generated mixed reactions among the Facebook users. Kindly read some of the reactions from Nigerians that commented below the news on Facebook:
Know the difference between running for president and that of marathon. Go all the state in the federation and start campaign proper. The highest position of the land is not a road show.
Please without offending anyone here I want to ask. Is sowore contesting for his Village youth president or family head president?
You are great in your area of specialisation which is marathon but there's is serious hunger and poverty in the land and marathon can't solve it.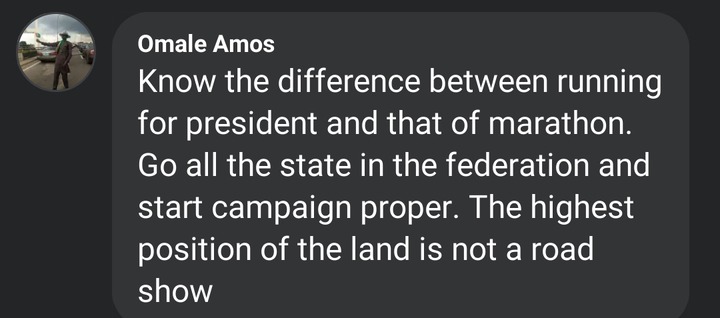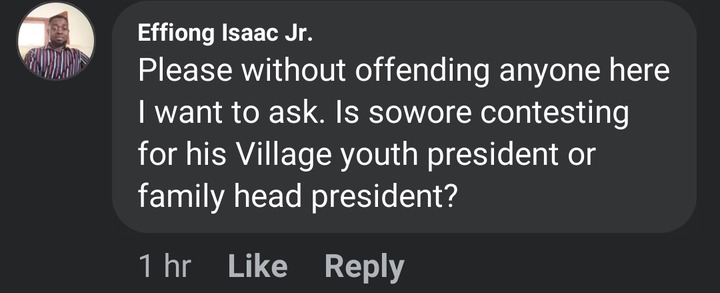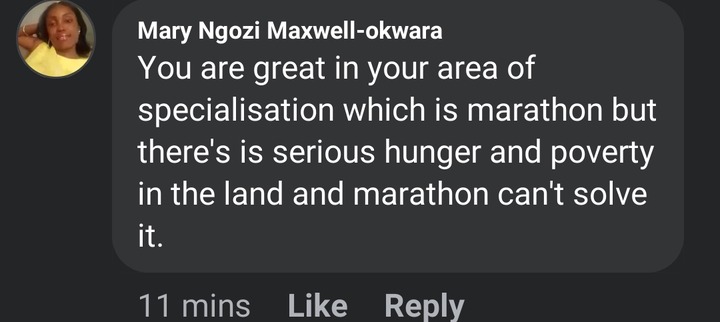 What is your opinion on this matter? Kindly drop your comments in the box below.
Source: Punch Newspaper and Facebook
Content created and supplied by: Number_One (via Opera
News )