6 Political Candidates Who Have Stepped Out To Campaign With Their Wives
There are these popular Political Candidates looking for diverse political positions who have sometimes stepped out to campaign with their wives.
The most awaited 2023 election is coming on February 25 if not postponed. Diverse political candidates of different positions have been going from places to places to solicit support, and all of these candidates went along with their adorable wives.
1) Peter Obi.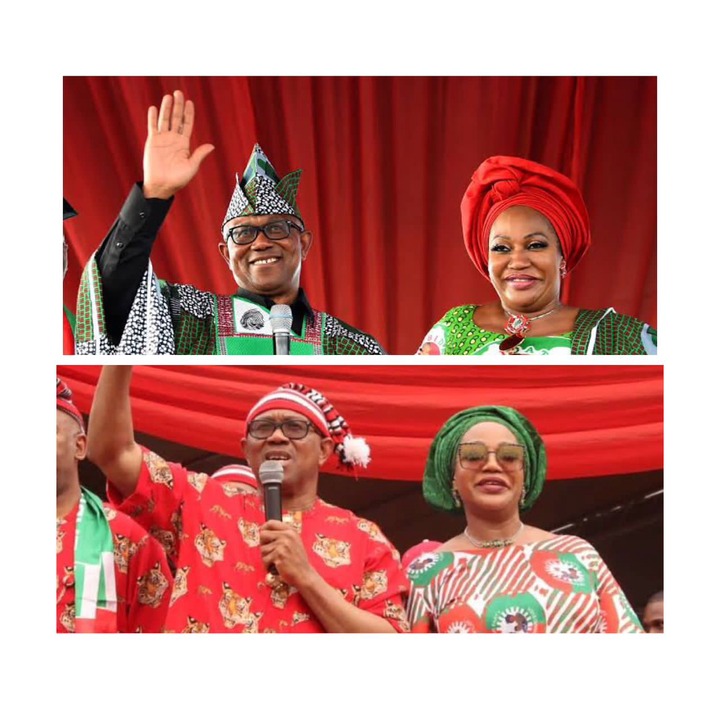 The labour party presidential candidate, Peter Obi, has been seen on different occasions with his wife, Margaret Benson Obi, at the Labour Party campaign rally, they have been to different places together, and the last one they went to was in Onitsha, Anambra State where they took this particular photo.
2) Datti Ahmed Baba.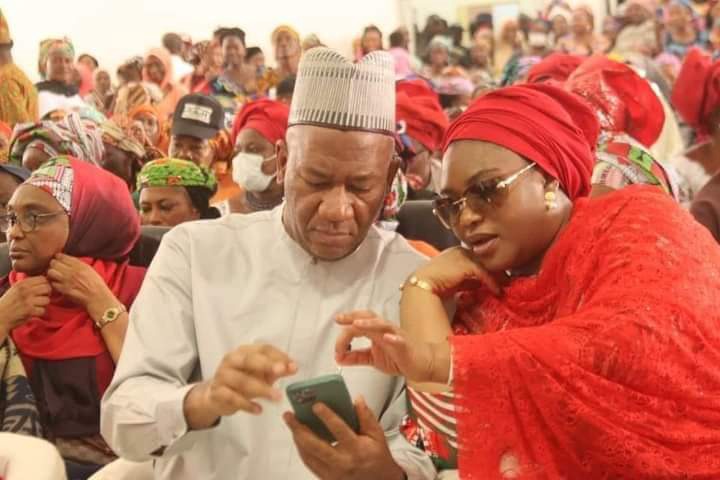 For the very first time since this campaign started, the labour party vice presidential candidate Datti stepped out with his wife, Hajiya Datti, ever since the campaign started, that was the first time he stepped out with his wife for a campaign rally.
3) Tinubu.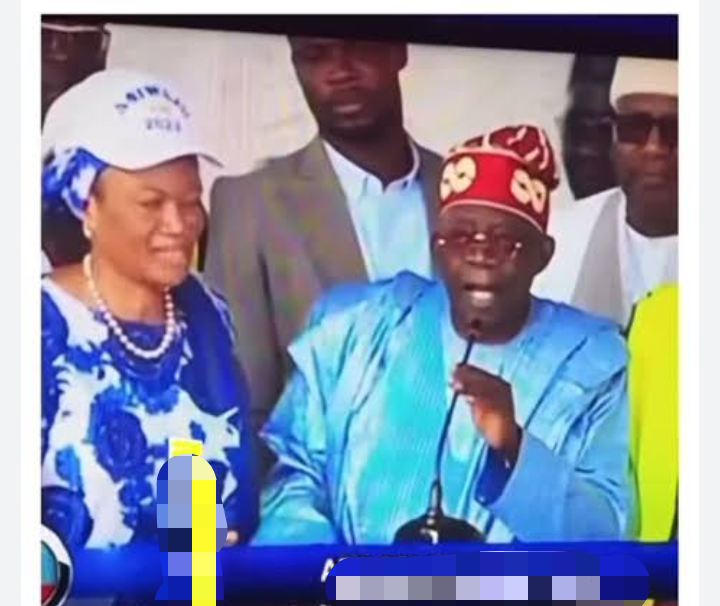 Photo credit: Google.
At the APC convention was the first time Oluremi Tinubu, the wife of the APC presidential candidate, Tinubu Bola Ahmed, stepped out with her husband this year for a campaign. They were seen standing together and addressing the crowd.
4) Ned Nwoko.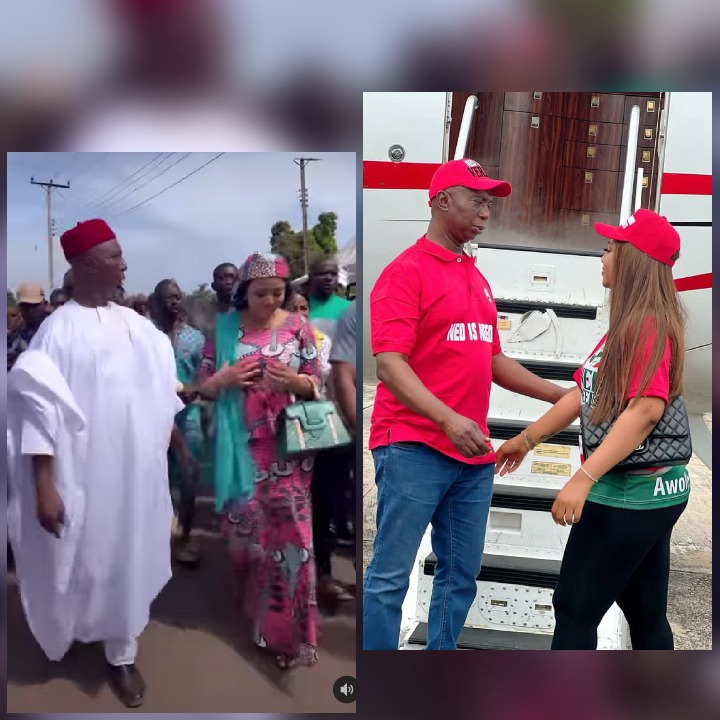 Photo credit: Regina Daniels.
Just like Peter Obi, the popular politician and PDP Senate Candidate, Ned Nwoko always steps out with his wife, Regina Daniels. The majority of the campaigns he has gone to, he took his wife Regina's Daniels along.
5) Atiku.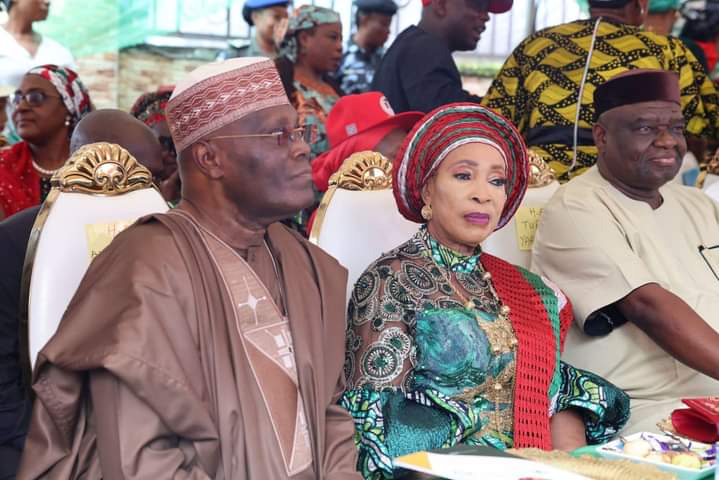 Atiku Abubakar, the PDP presidential candidate has once time Stepped out with his wife, Titilayo Abubakar to a campaign rally where Okowa and his wife were also present. What are your thoughts on this?
6) Ifeanyi Okowa.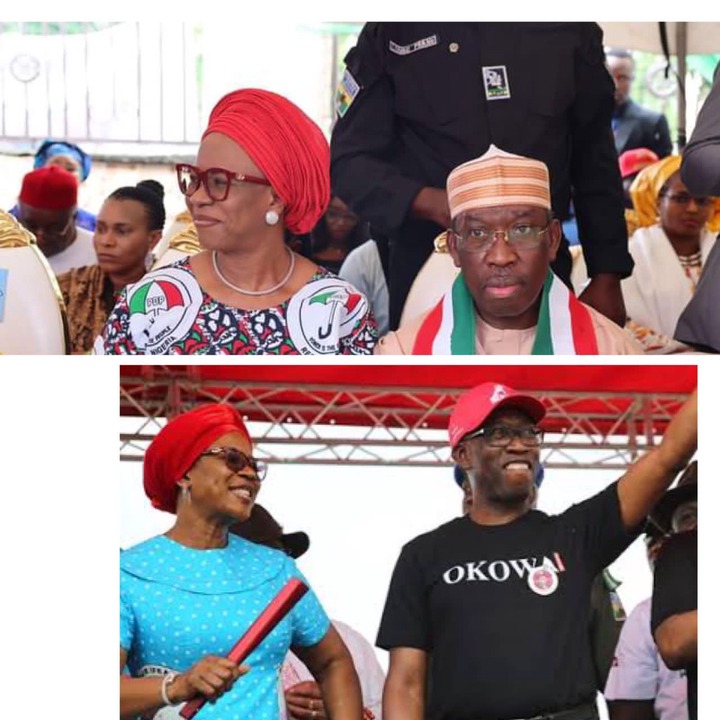 Photo credit: Google
On many occasions, the PDP presidential candidate, Ifeanyi Okowa has stepped out to a campaign rally with his wife, Dame Edith Okowa.
Content created and supplied by: Gist_Plug (via Opera
News )